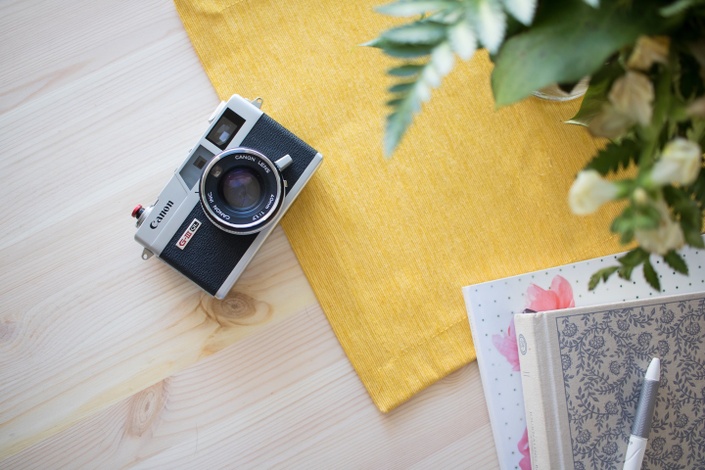 Digital Content University
Level up your content, visibility, and income to go from hobby to side hustle
Enroll Now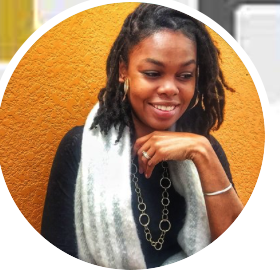 " Let me tell you now... if Content IS your business you need @JenellBStewart IN your business. Working under her mentorship the last couple weeks has helped me focus on who I'm serving and my eyes are opening like crazy. Take advantage of this opportunity today." - Candace Spears, Digital Content University Member.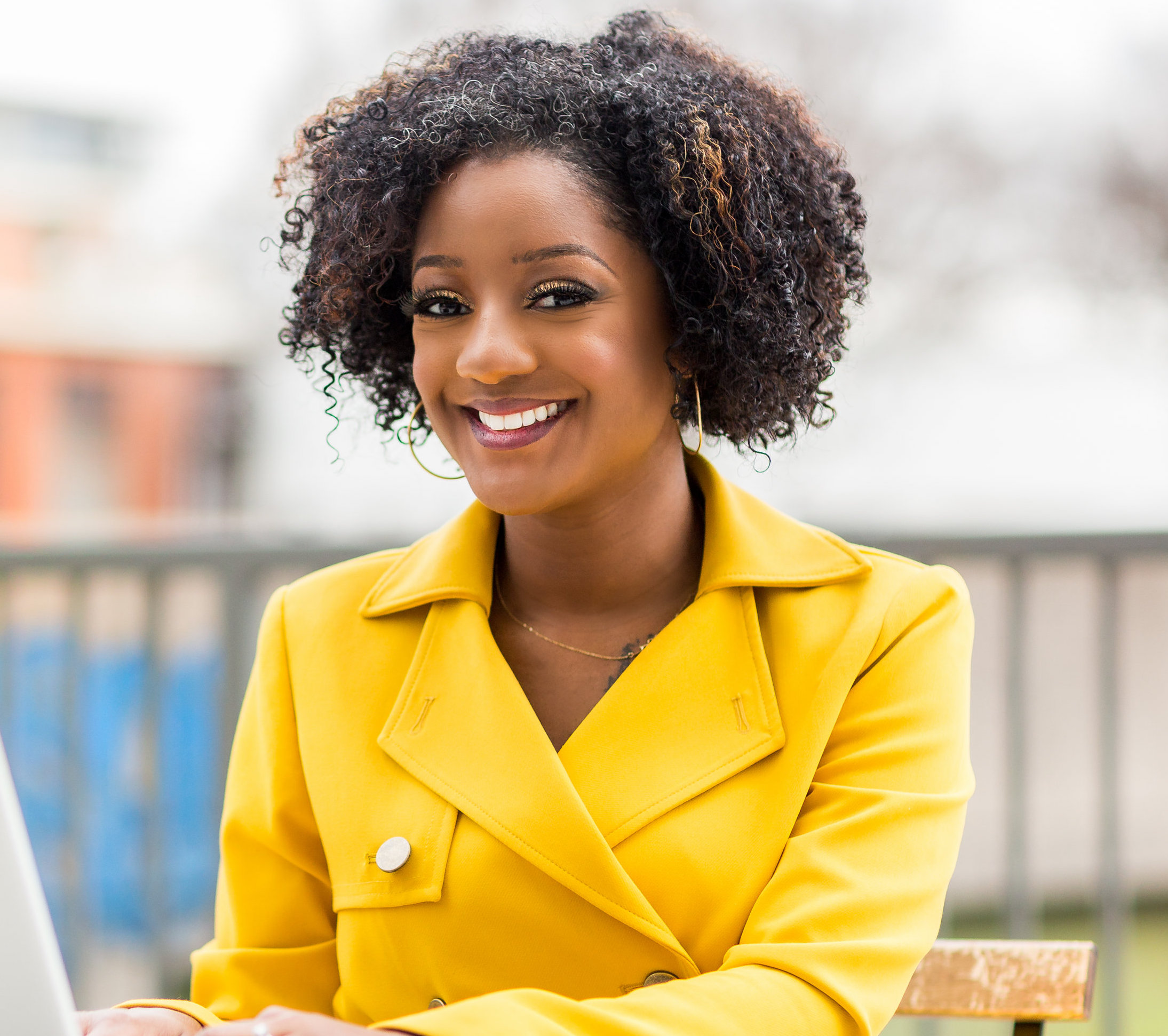 "Jenell was literally the very first blogger that I started following on Youtube! I have watched over the years as she has continued to grow and expand her brand. When I learned that she would now be offering the opportunity to learn directly from her in the Digital Content Creation Prep School, I knew I had to jump at the chance! Immediately I was drawn into how organized and personable the experience has been thus far.
- Tabitha Wiggins, Digital Content University Member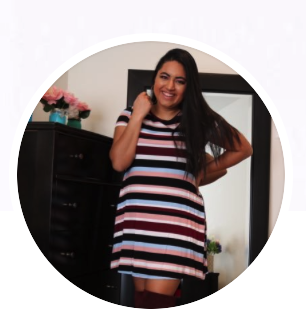 "The Digital Content University group coaching call was very helpful! I loved the small, close, knit group and being able to ask Jenell any questions. I definitely left inspired and excited to plan and create content for the upcoming months."- Hannah Mather, @hannahmatherr
"Jenell is very smart, transparent, genuine and knows how to make things happen. Jenell is always full of JOY while helping others. Jenell sows seeds in her members. Thank you for helping others. Jenell is #AGirlOnAMISSION." -@fit_fab3
I want to be a blogger but...
I'm clueless about where start! How do I get readers?
Which platform should I start my blog on? What should I call my blog?
What do I even blog about? How often should I publish?
Can I make money like the other bloggers I see?
Do I have the time to blog with a full time job?"
You will have access to all of these programs in The Digital Content University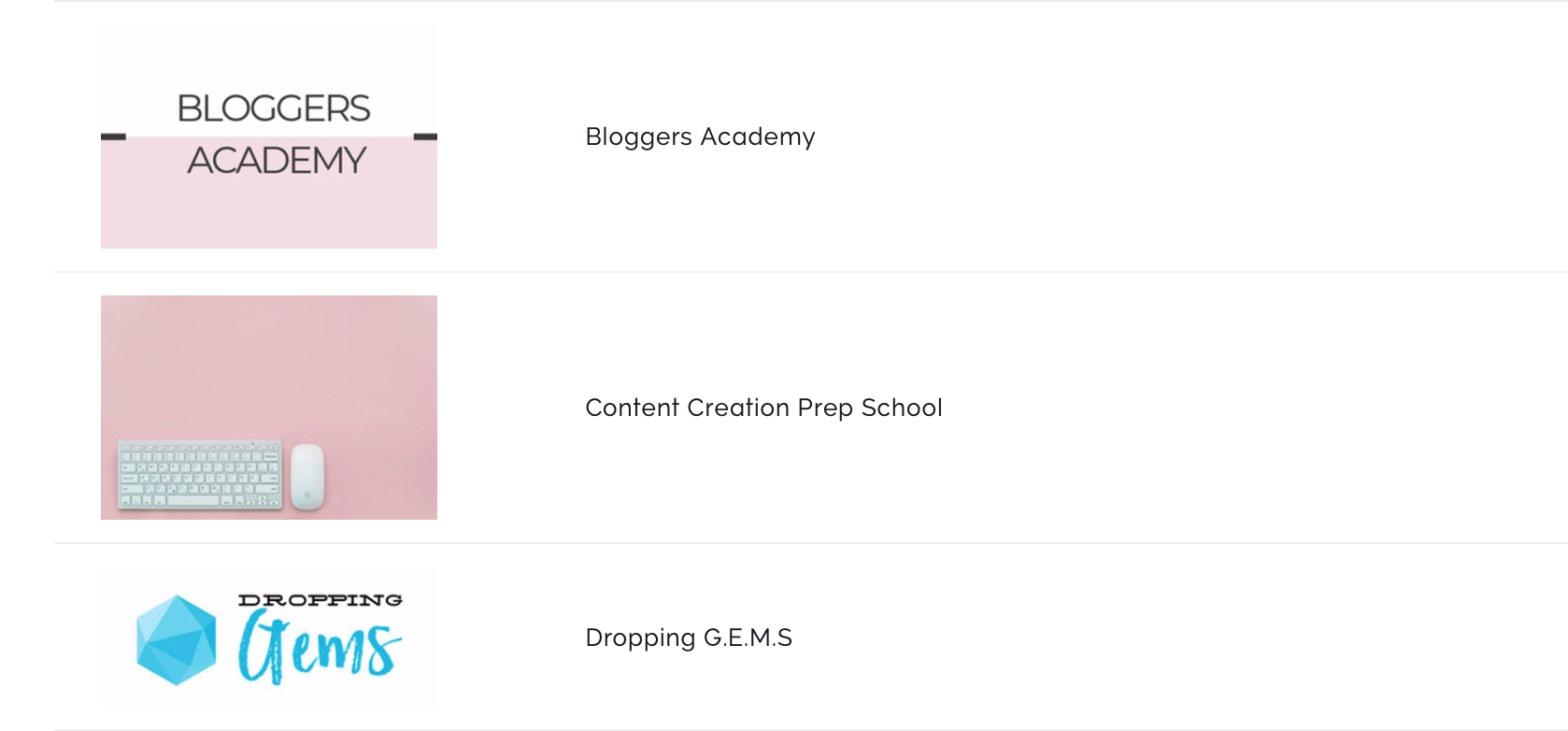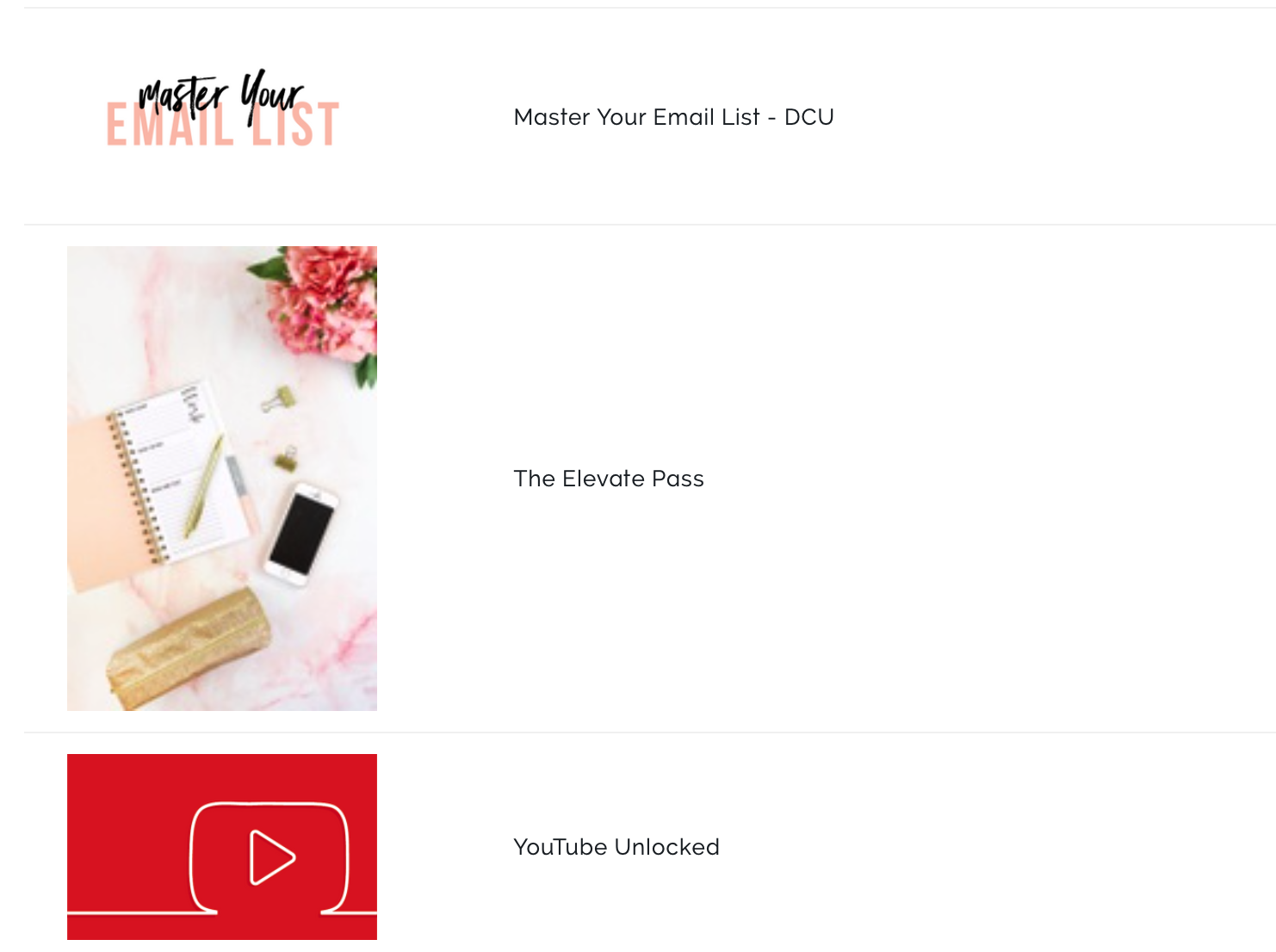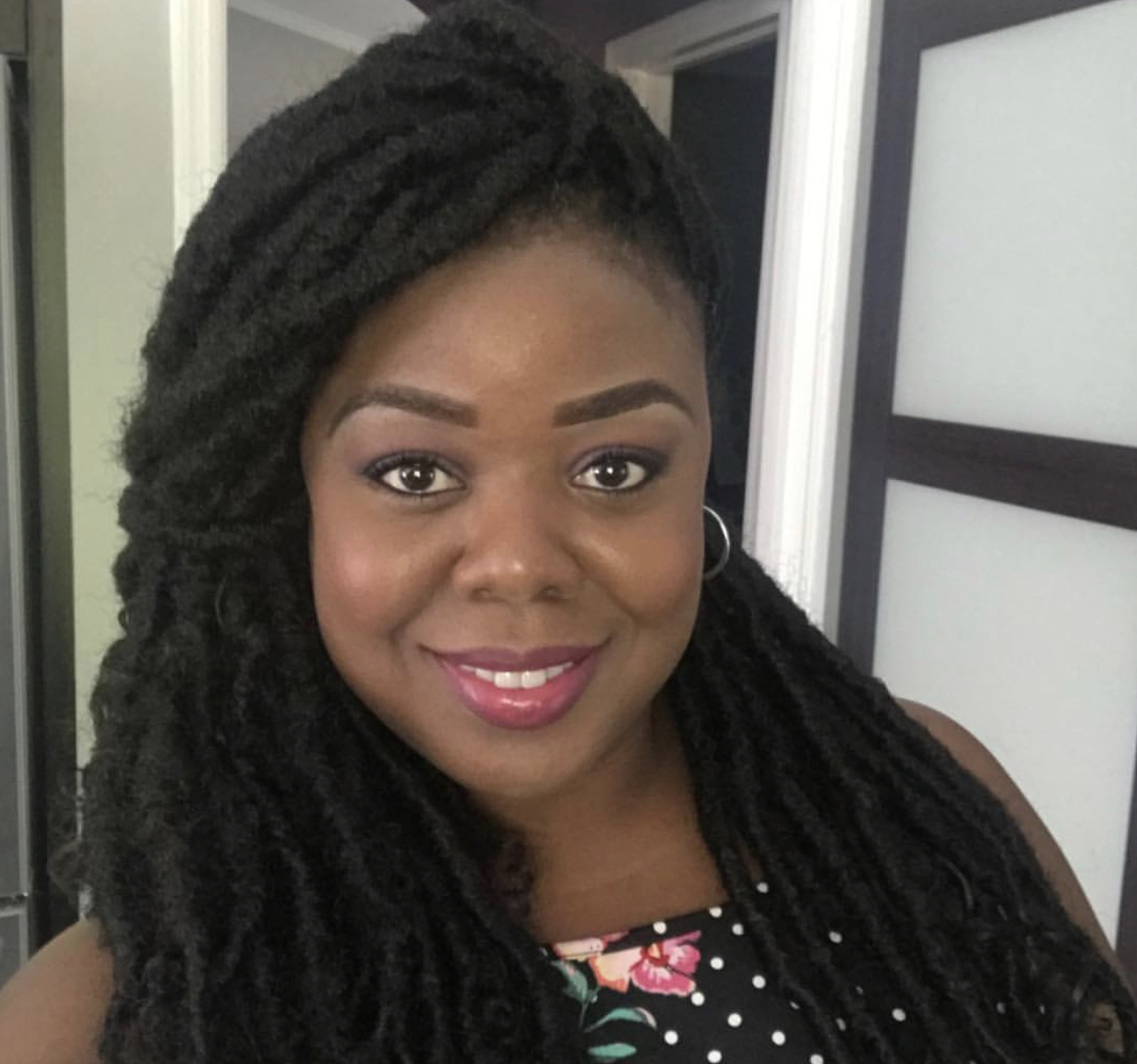 "Since becoming a member I've learned how to research relevant topics for my audience to answer the hard questions they are looking for. I've taken EVERYTHING Jenell says and I've put it into practice. This course has helped me overcome self doubt and procrastination. My motivation has excelled!"
- Sandra Elidor, Digital Content University Member
I want to start a YouTube channel but...
I'm afraid people will think I'm boring.
Have you ever said to yourself:
"I don't know the first thing about making and editing videos.
Do I have to buy a fancy camera and lights and mics?
How do I get my video onto YouTube after I make it?
I know no one is goin to watch my videos anyways.
I would love to make money like other YouTubers.
How do they do it?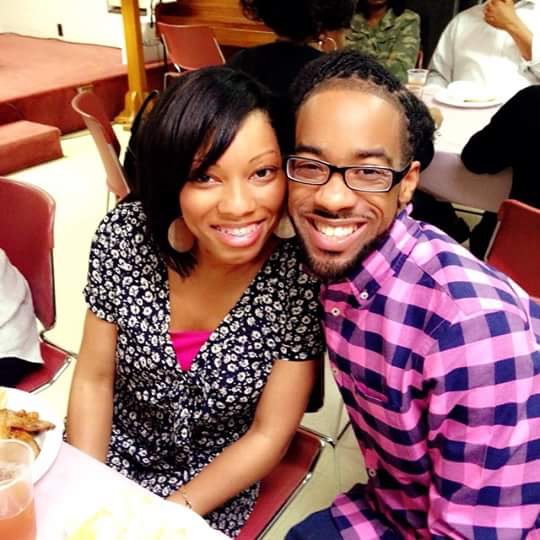 "I've searched many years throughout my life to uncover my purpose and what I was really meant to do. When I finally figured it out (not long ago) I had a destination but no map of how to get there. The Digital Content University helped me uncover that. Initially I wasn't sure I could make the investment but I realized how resourceful Jenell's program really is and I created the means to make it happen.
Since I've been enrolled my life and perspective have changed, with regard to content creating, business, and being an entrepreneur. I'm looking forward to greater things and DCU is truly 80% responsible for the change.
So what are you waiting for? Sign up. We have work to do Boss babes!" - @dollface_fertiliity_misfits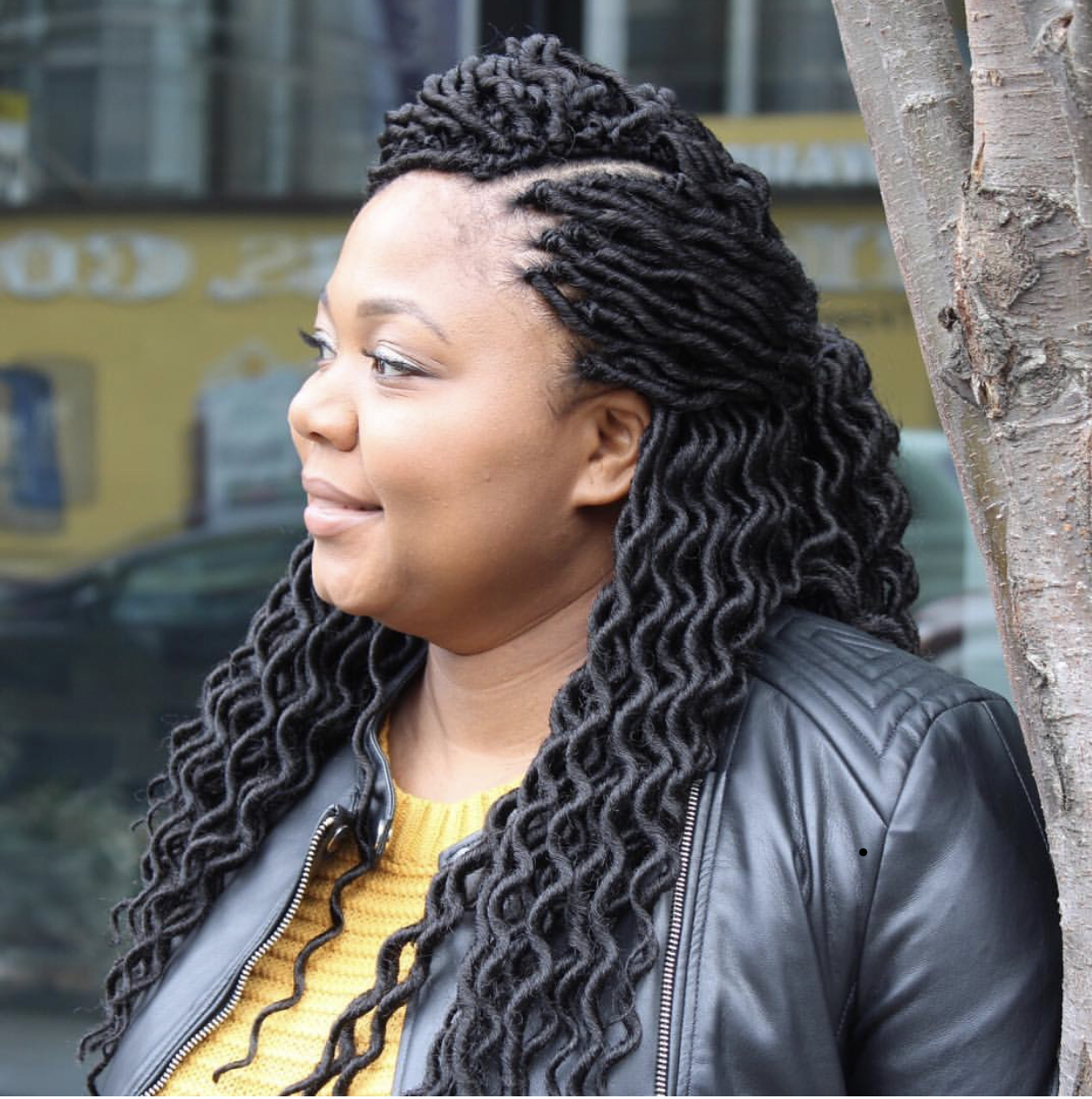 "Starting off in this blogger/entrepreneurship journey can be overwhelming, especially when you're trying to figure it out all on your own. Jenell was so thorough during the weekly webinars, and so willing to answer questions. I don't know how many others would stay on a 3 hr webinar to answer questions. This is a great opportunity to learn from someone who was once in our shoes! "
- Sabrina Martinez, Digital Content University Member
I want to be an influencer but...
There's already so many influencers out there.
I don't know how to grow my followers.
I've heard of influencer marketing but I'm clueless about what it actually means.
How do I get brand deals?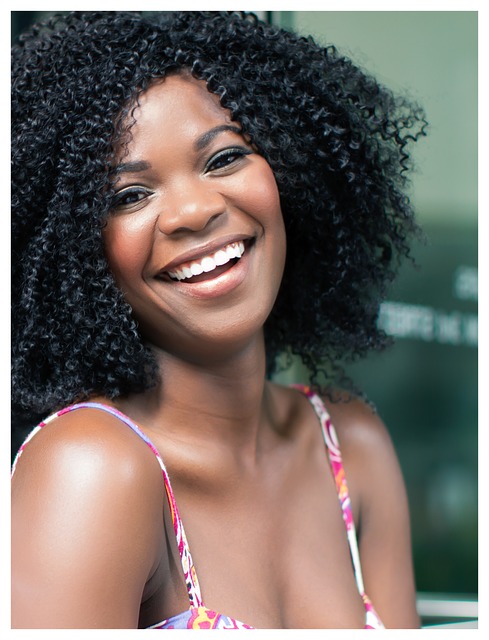 "Jenell conquered YouTube with natural hair care videos then turned that into a big business. She then went from pregnancy videos to mommy content to entrepreneurship with videos and a school. Oh yes and don't forget the great podcast. Jenell is a BOSS in every sense of the word! And one thing I admire is the teacher in her. She finds a way to TEACH in all areas. Well thought out intros and step by step tutorials all in the midst of a conversation."- @kymchinlee
Listen Up...You can do it!
The Digital Content University is going to give you everything you need to create, launch, maintain, grow, and monetize any and all of your desired digital platforms.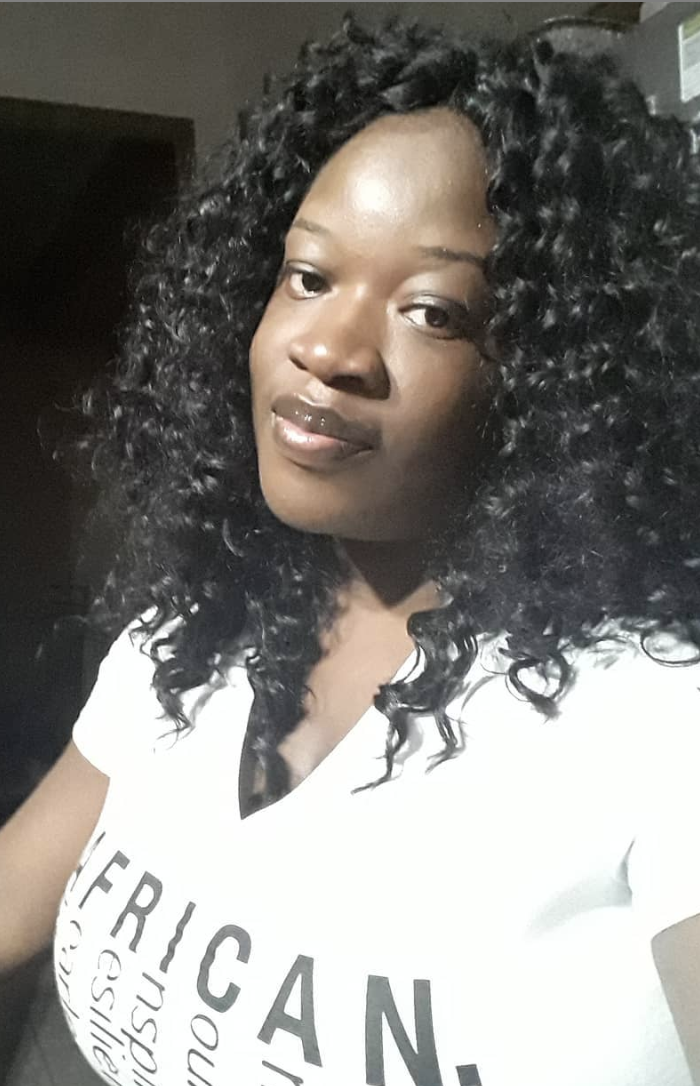 "I am thankful that I enrolled in this course. Jenell is an amazing women and everything she does is well thought out. She is really here to help people who want to grow their businesses. I would absolutely recommend this school to anybody who is seeking to grow their following, to grow their business and to grow themselves."
- Aku-Sika Frimpong, Digital Content University Member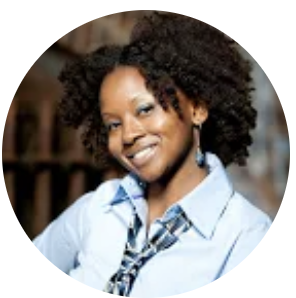 "Since enrolling in Digital Content University I've learned a lot! Jenell breaks things down and simplifies the process so much that it makes it easy to understand. If I had this years ago, I definitely wouldn't have struggled as much (lol). While completing the trainings I've been working on my website. Once I get my website up and going (which I should be live pretty soon), I plan to apply for Jenell's Paid Pitch coaching program.
The courses and trainings in the Digital Content University are a blessing!"
- Tiki Norman, Digital Content University Member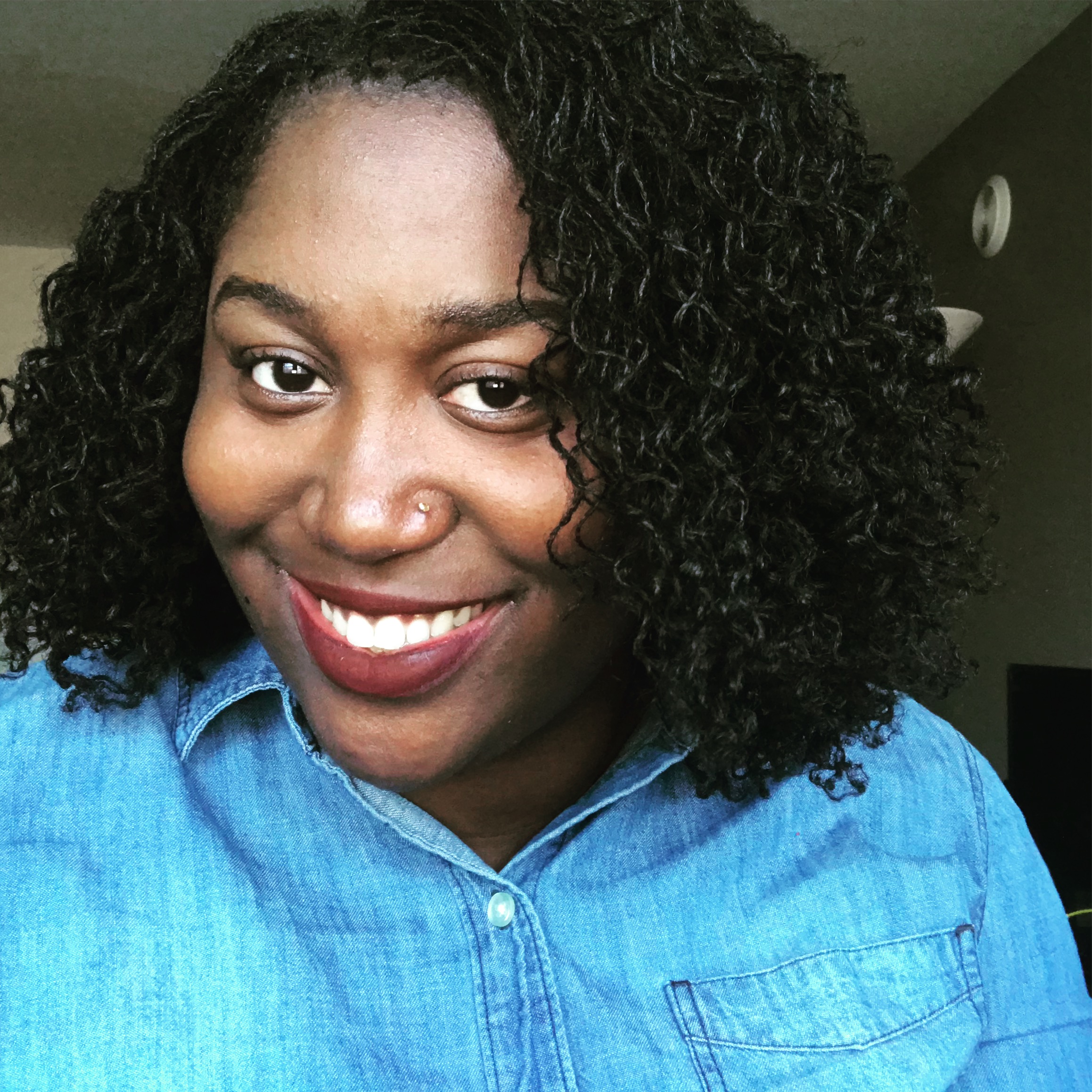 "The Digital Content University has taught me how important it is to stay true to yourself while promoting your brand and business. Your product/platform should be a reflection of you and the Prep School has made me critically examine my own platform and what it represents. The Prep School has also made me examine areas of my life where I can improve as well.
You should enroll in the Digital Content Creation School because Jenell's methods are foolproof. With her guidance and our own individual time, dedication, and hard work success is the only possible outcome!"
- Ta'les Love, Digital Content University Member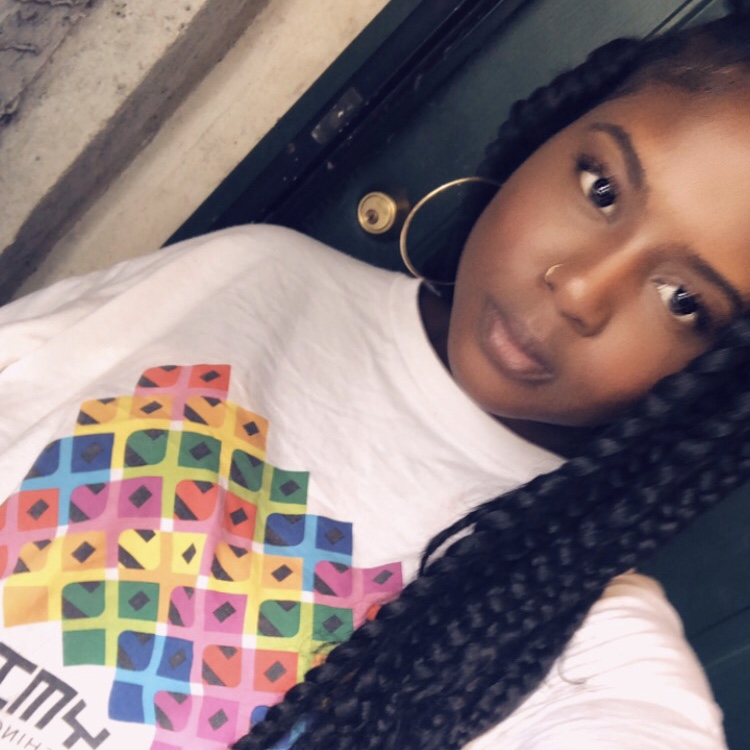 "I've been a fan of Jenell since she started her YouTube channel. I've watched her brand grow and I watched her grow as a person. I've always been inspired by her positivity and when I learned about her new digital content creation school I just knew I needed to participate! Through the digital course I've been able to identify my hobby and I can't wait to learn how to make money while doing something I actually love."
- Jasmine Yates, Content Creation Prep School Member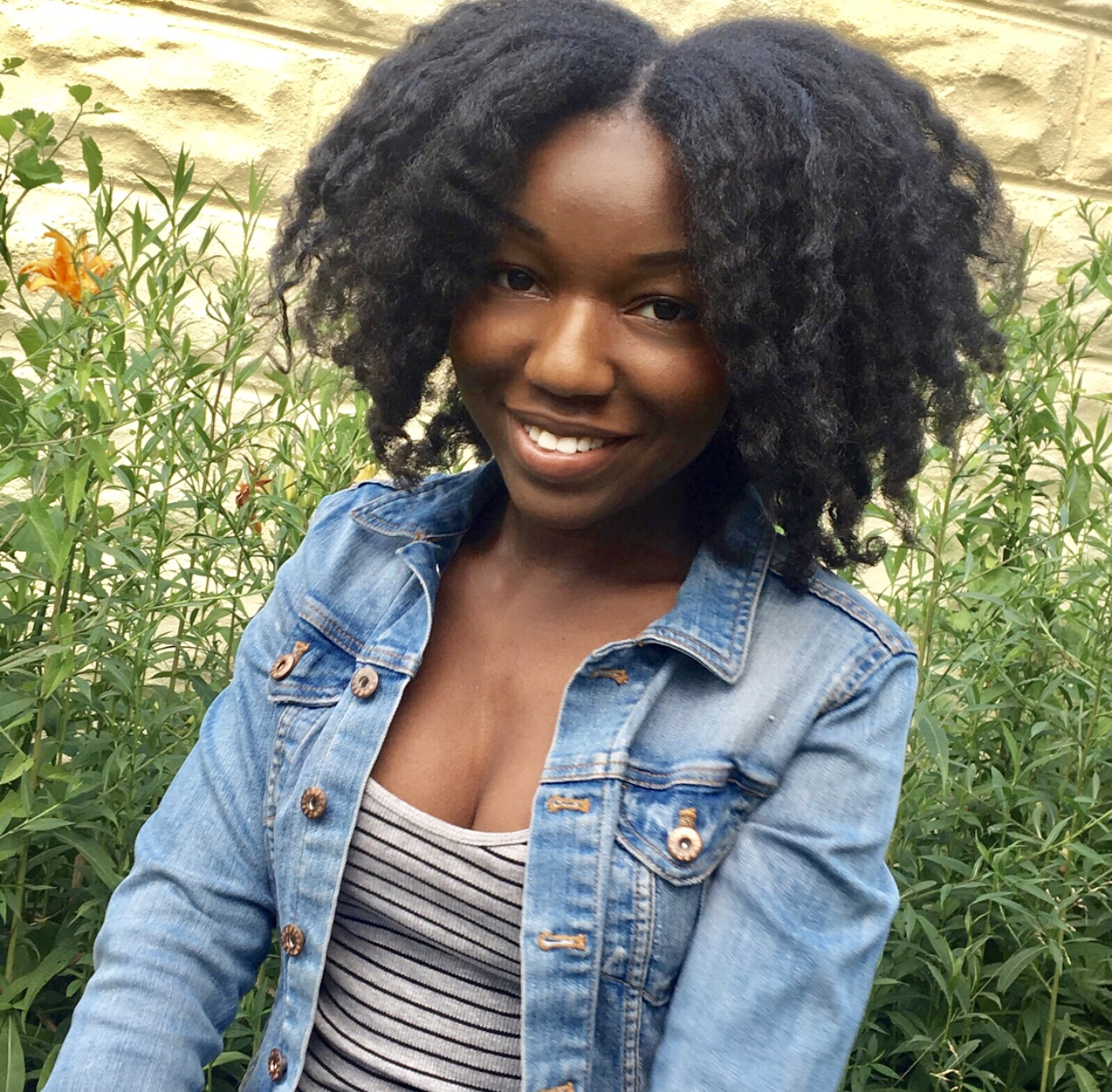 "I enrolled in the Digital Content University because I really love to create content and help others better themselves through social media. I really believe that joining the school will teach me everything I need to be successful. The prep school taught me that I need to find my target audience and a specific niche. I've learned that the doors are open for me to come on in and become a successful influencer and I just need to take the necessary steps.
You should enroll in the Digital Content Creation School if you are interested in taking your brand or business to the next level. As someone who is almost finished getting her masters but eventually wants to work from home, I am so grateful to be learning from the Digital Content Creation School. "
- Lisa, Digital Content University Member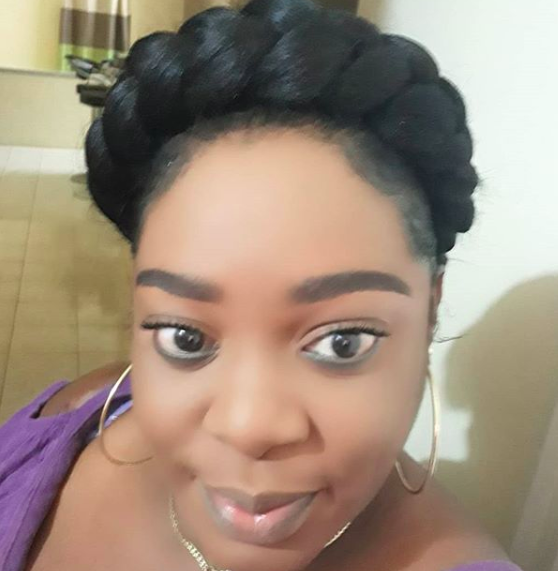 "Jenell is down to earth, she's honest, and she will tell you as she sees it. She's a beautiful soul inside and out, and she's also confident." -@kim_may784
When You Enroll In the Digital Content University
You can expect to learn:
How to launch your blog
How to launch your YT channel
How to launch a podcast
How to create high quality content
How to increase your audience
How to begin influencer marketing
How to land brand partnerships
How to start a meetup group
How to land professional speaking, panel, and hosting gigs.
How to benefit from the business of digital content creation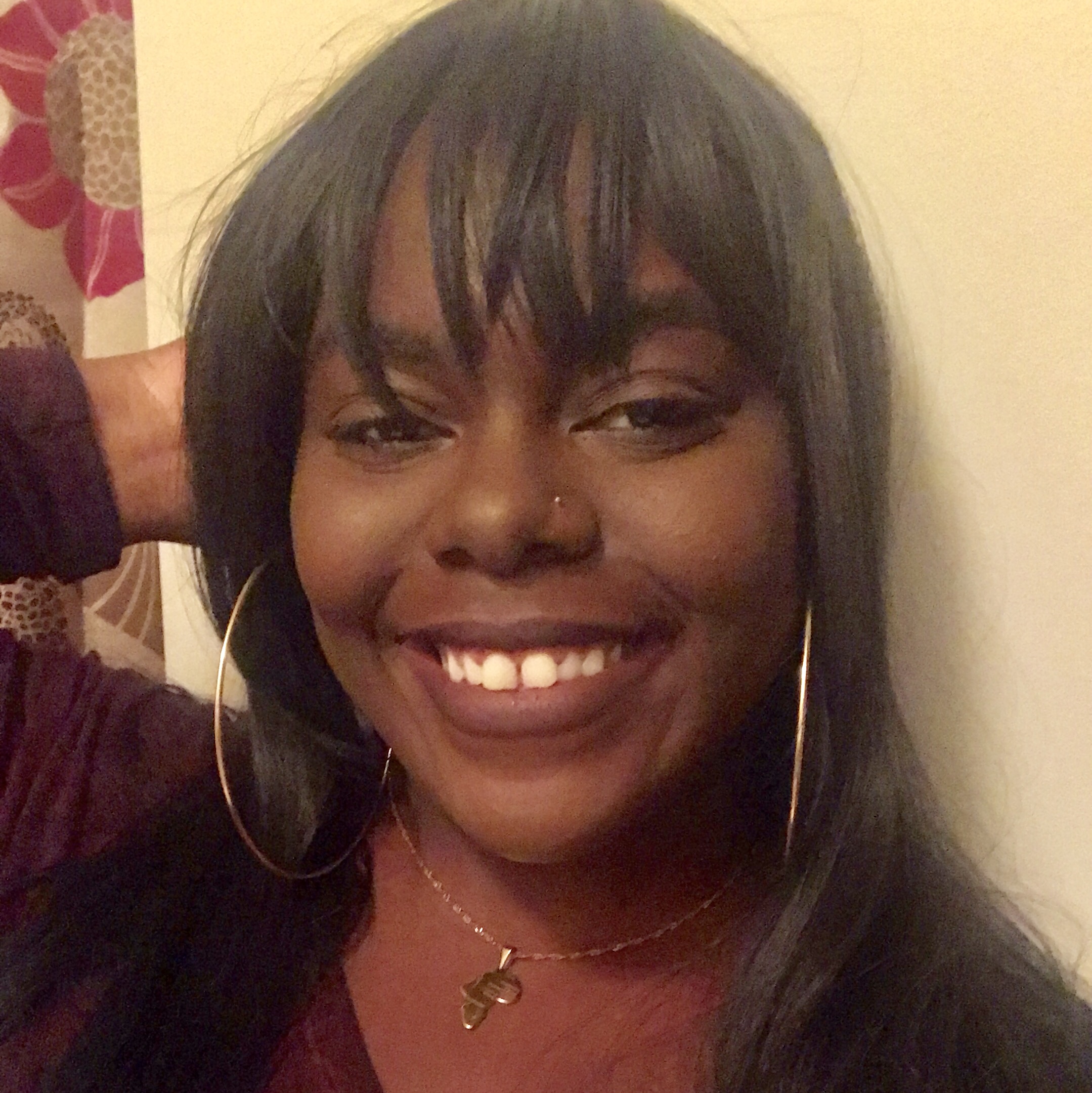 "The Digital Content University is everything I needed. If you're looking into starting your own digital brand like a blog, Youtube channel or podcast--this is the course for you! Jenell breaks down the information in a way that is easy for beginners like myself to follow. If you need hands on instruction you will appreciate the "college like" format of this class. Thank you Jenell for this opportunity, and for sharing your knowledge with us."
- Gemille Sleweon, Content Creation Prep School Member
You will learn all of this information using
Self Guided Courses
Webinars
Weekly Lessons
Videos
PDF Guides
Extra Bonuses
Q&A Sessions
and much more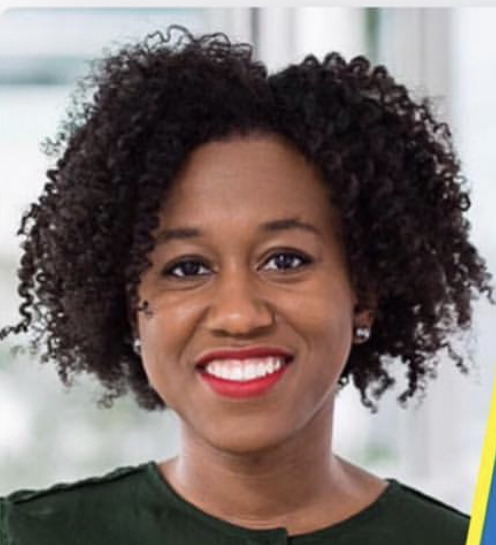 "I enrolled in the Digital Content University because I wanted to evaluate the way that I was interacting on social media. I have been following Jenell for years on social media and seeing her journey I knew it was possible and I had to finally invest in myself to be where I wanted to be.
The Digital Content University is for someone who is really serious about enhancing their brand and taking it to the next level. If you are stuck and can't figure out what to do to grow or just starting out and have a passion, this school will help you get to that next step and put the missing pieces together in a community format that is full of support and other people just like you. This is the missing link!"
- April Knight, Digital Content University Member
Your Instructor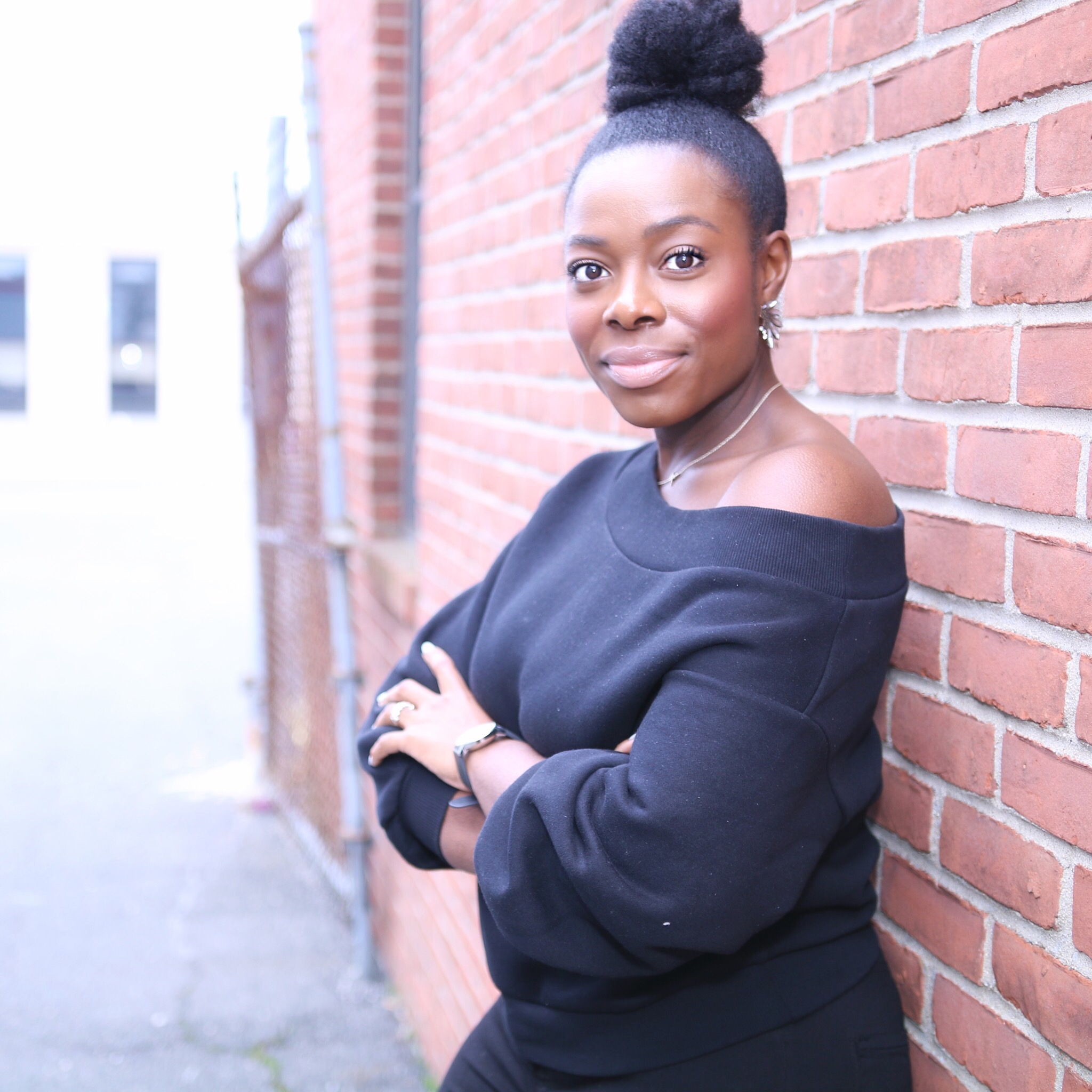 Hi Creatives! I'm Jenell B Stewart a successful digital content creator. I founded my first blog 9 years ago talking about hair and beauty. This website now gets over 1 million page views monthly and has won several awards. My YouTube channel has over 500 videos and 15 Million views. Since starting in 2010, I now have a whole slew of blogs, youtube channels, a podcasts and over 15 social pages with a reach of almost 2 Million!
My keen sense of marketing mixed with my impressive social engagement has risen me to the top as a leading lifestyle content creator working with large corporate companies such as Wells Fargo, Progressive, Amazon, BJ's Wholesale, Samsung, Bounty, Duracell, Clorox, JC Penney, and many more. Her sets her apart in the digital media space.
I created the Digital Content University to share my keys to success as an influencer with you. My Digital Content University will give you the tools and skills you may be lacking to become an influencer. After taking the course you will have all the information you need to create content, book gigs and sign deals.
Jenell B Stewart
This isn't another online course.
It's me taking you by the hand and becoming your personal cheerleader!
It's me teaching you everything I know.
It's me showing you how to do it.
It's digital content creation from the front seat.
It's lifetime access!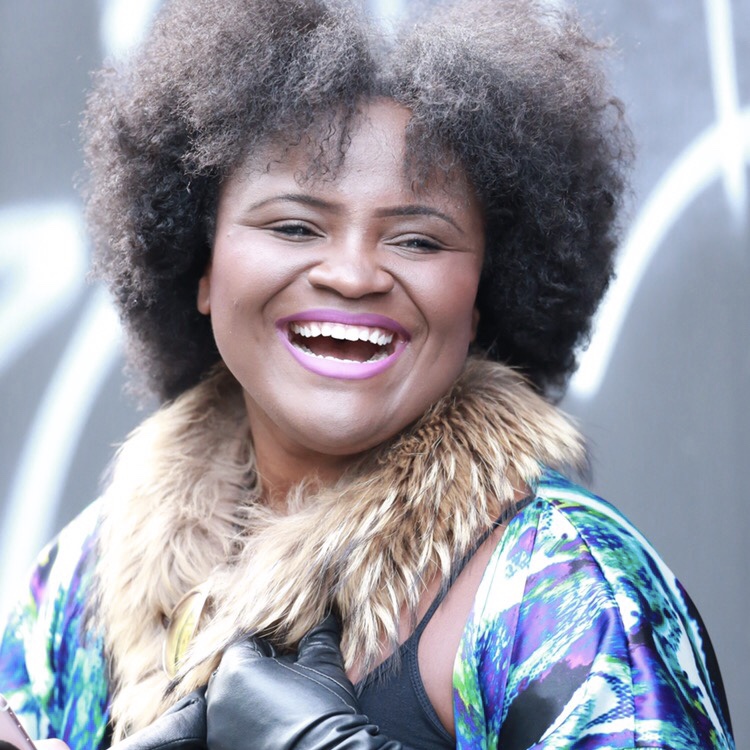 " After implementing Jenell's tips I saw a 10% increase in my audience in less than 14 days. I also was able to sign 2 content creation deals solely based on the quality of the content I was featuring on my social media and blog. Now I feel more confident and prepared when creating content because I know what is expected and how to deliver."
-Aquilla Farrell, Course Coordinator of The Digital Content Creation School
With your monthly membership you will have access to:
Content Creation Prep School - This is a program that will help you set the foundation for what it means to be a brand
Blogger's Academy - Get the best training on how to be a professional blogger and meet other bloggers for support.
YouTube Unlocked - Master how to do YouTube like a pro! This community is filled with YouTubers that are taking their channels to the next level

Dropping GEMS - Every week we add new trainings for content creators!
Master Canva - Level up your brand with graphics. This masterclass will teach you how to make graphic images BETTER than a graphic designer.
Master Your Email List - The heart of any business is it's email list. This masterclass will teach you everything you need to know to grow an email list of paying customers!
& Much much more!
The Digital Content University will teach you how to build an ah-mazing online business around whatever content area you choose. You'll have guidance every step of the way!
If you:
Want to start a blog but not sure if you should

Would love to make a youtube channel but have doubt

Are ready to become a public figure

Would like to become a subject matter expert

Need to better manage your social media pages

Want to grow your audience

Are thinking about launching a YT channel or a Podcast

Don't know how influencers really make money

Want to know how to meet other people killing it in the influencer industry

Don't know how to pitch brands


Don't know how to get booked for speaking engagements
THIS COURSE IS FOR YOU!
Frequently Asked Questions
How long do I have access to the program?
This is a membership program giving you access to the materials for as long are you are enrolled.
Do I have to have a blog or youtube channel?
Nope! If you have them already, you can move along a little faster, but I'll show you step by step how to build a blog and youtube channel and a podcast in this course.
I'm starting from nothing (no site, no following) is this course for me?
Oh heck yeah it is! If you want to hit the ground running with your online business once you start it, then yes. You'll save yourself a ton of time by having this blueprint from the beginning, and it'll probably also keep you from making a lot of costly mistakes, too. I do recommend you complete all Prep School materials before the first LIVE lecture to get you up to speed.
Will this course continue to be updated? And will I get free access to future versions?
YES! I will continue to update, improve and add to the course. When you enroll now you will receive LIFETIME access to improvements, added content, extra bonuses and future versions of this course.
Can't I just find tons of info for free online?
Why yes, yes you can! I'm willing to bet that you can find practically ANYTHING online. However, if you're not even aware of the information that you need and how the heck to actually apply it, then all the free info in the world won't help. The beauty of this course is that you can get the up-to-date information that you NEED, in the correct order, along with specific action steps with how to implement everything. There's a lot of vague, out of date information online (not to mention it can be completely overwhelming!)
Refund Policy, Earnings Disclaimer and Legal:
All Course Sales Are Final. No Exchanges or Returns. Thank You For Understanding.
WHEN YOU PURCHASE ANY PAID CONTENT:
When you receive any of Jenell's course content, including, but not limited to, courses, course materials, videos, audio, quizzes, lectures, webinars, workshops, products, workbooks, ebooks etc. you acknowledge that:
You will not copy, duplicate or steal her Website or Course Content. You understand that doing anything with her Website or it's Content that is contrary to these terms and conditions and the limited license she is providing to you herein is considered theft, and she reserves her right to prosecute theft to the full extent of the law. (Just don't do it!)
You are allowed on occasion to download and/or print one copy of individual pages of the Website or Course's Content for your personal, non-commercial use. However, you must give Jenell full attribution and credit by name, keep intact all copyright, trademark and other proprietary notices and, if used electronically, you must include the link back to the specific Website page from which the Content was originally obtained.
You may not in any way at any time use, copy, adapt, imply or represent that Jenell's Website or her Course's Content is yours or created by you. By downloading, printing or otherwise using her Website or her Course Content for your personal use you in no way assume any ownership rights of the Content – it is still her intellectual property.
You must receive Jenell's written permission before using any of her Website's Content or her Course's Content for your own business use or before sharing it with other people. This means that you may not modify, copy, reproduce, republish, upload, post, transmit, translate, sell, market, create derivative works, exploit, or distribute in any manner or medium (including by email, website, link or any other electronic means) any Website Content or Course Content because that is considered stealing her work (and again, would make her very, very sad.)
Jenell is granting you a limited license to enjoy her School, Courses, Classes, Webinars and it's Content (and all of her Paid Content) for your own personal use, not for your own business/commercial use or in any way that earns you money, unless she gives you written permission that you are actually allowed to do so.
Failure to abide by the above terms and conditions may result in you being, for lack of a better word, kicked out of her courses and programs.
When you enroll in The Digital Content University, you're acknowledging that you have received and agreed to these terms.