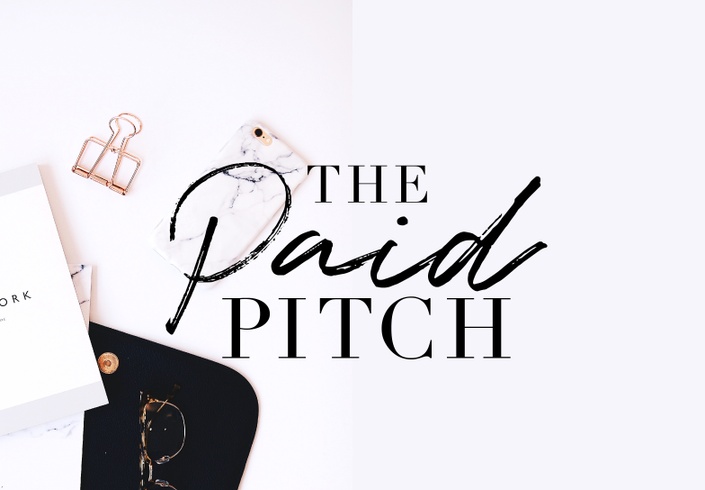 The Paid Pitch
A Self Guided Program That Teaches You How to Pitch & Land Brand Deals No Matter How Small Your Following
Enroll Now
Finally, get noticed by brands and enroll in the Paid Pitch program. You'll get a NEW training unlocked each week over the next 8 weeks.
Imagine How Many Deals You Would Have Signed If you Enrolled When Maya Did. Listen To What She Has To Say Below: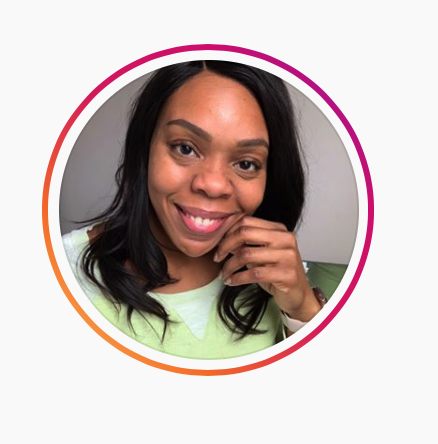 -Maya Gatewood, The Paid Pitch Member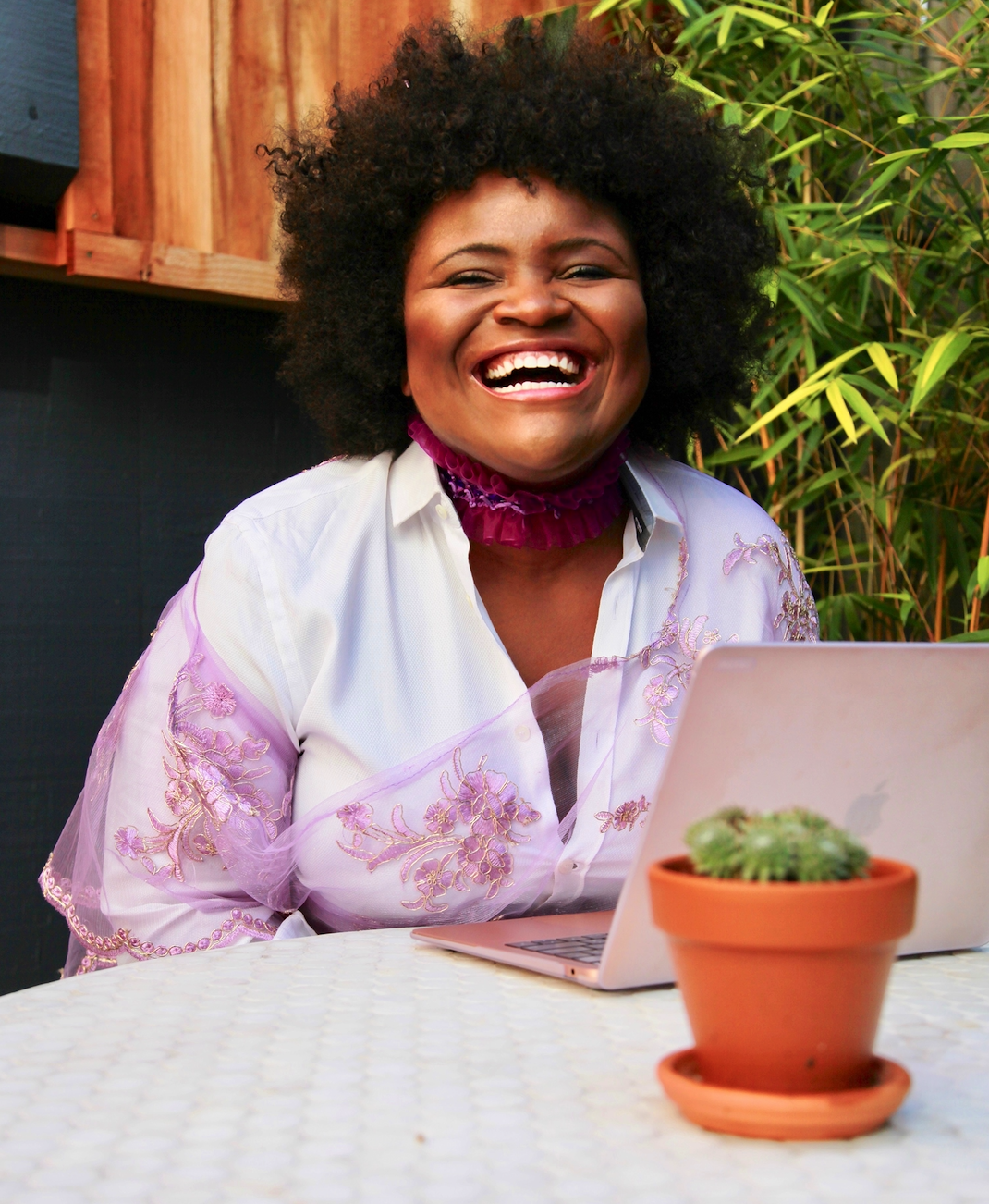 " After implementing Jenell's tips I saw a 10% increase in my audience in less than 14 days. I also was able to sign 2 content creation deals solely based on the quality of the content I was featuring on my social media and blog. Now I feel more confident and prepared when creating content because I know what is expected and how to deliver."
- Aquila Farrell, @MsChurchDress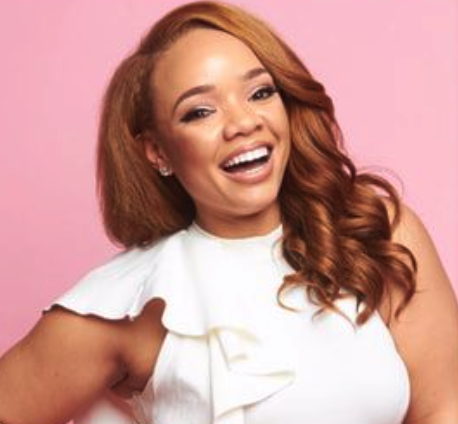 " I landed my first travel brand deal after enrolling in The Paid Pitch program. I'm excited because I used Jenell's Paid Pitch templates along with her tips on how to update my media kit to get these results. I'm excited because this gives me the confidence I need to keep going!"
- Candace Armour, @candacejunee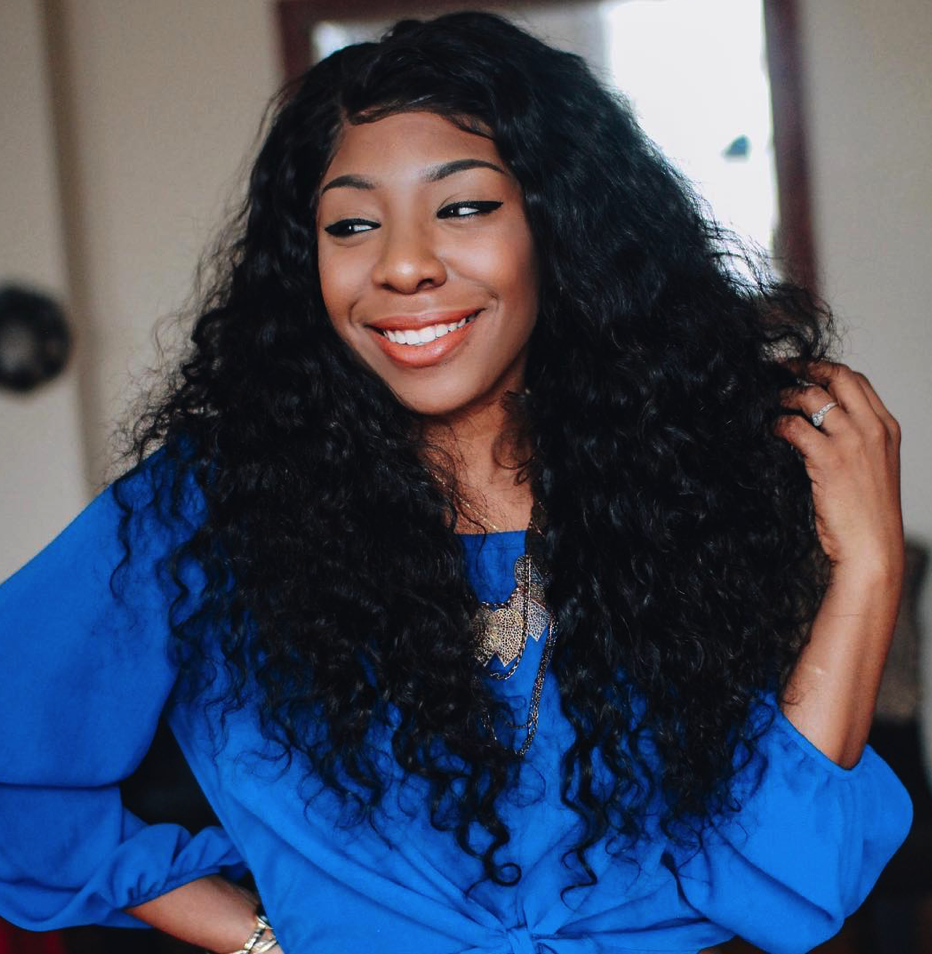 " I am a business coach and creative entrepreneur. I was able to negotiate a brand deal after enrolling in The Paid Pitch Program and received almost double the original offer! The Paid Pitch tips gave me the confidence to ask for MORE. I recently quit my full time job and am working from home building my content business. I'm truly honored to work alongside Jenell. I learned so much already and I know that I'll continue to grow with your teaching and words of encouragement.
- Shanell Grant, @naturallynellzy.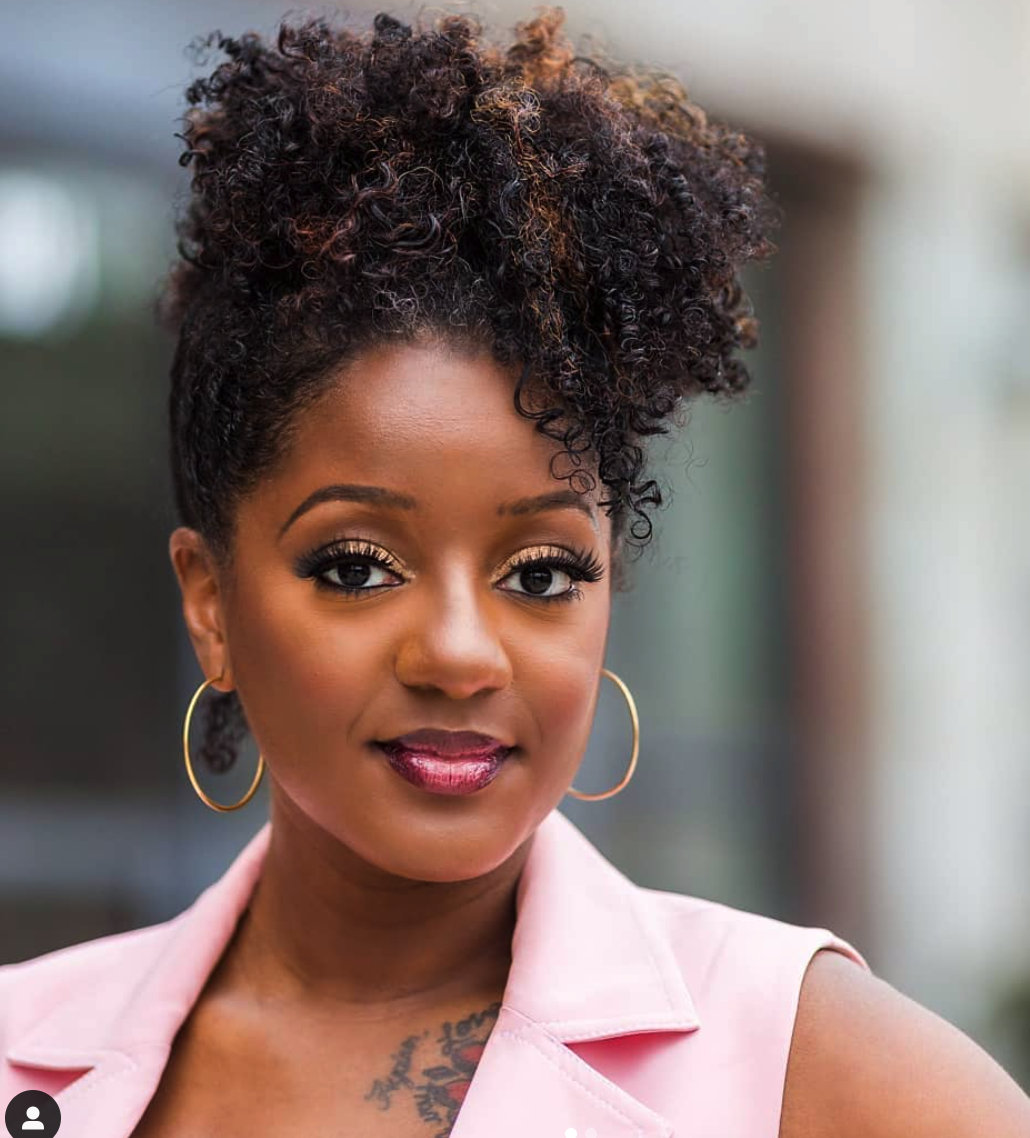 "Jenell was literally the very first blogger that I started following on Youtube! I have watched over the years as she has continued to grow and expand her brand. When I learned that she would now be offering the opportunity to learn directly from her in the Digital Content Creation Prep School, I knew I had to jump at the chance! Immediately I was drawn into how organized and personable the experience has been thus far."
-Tabitha Wiggans, @cocoabrowncurlsxo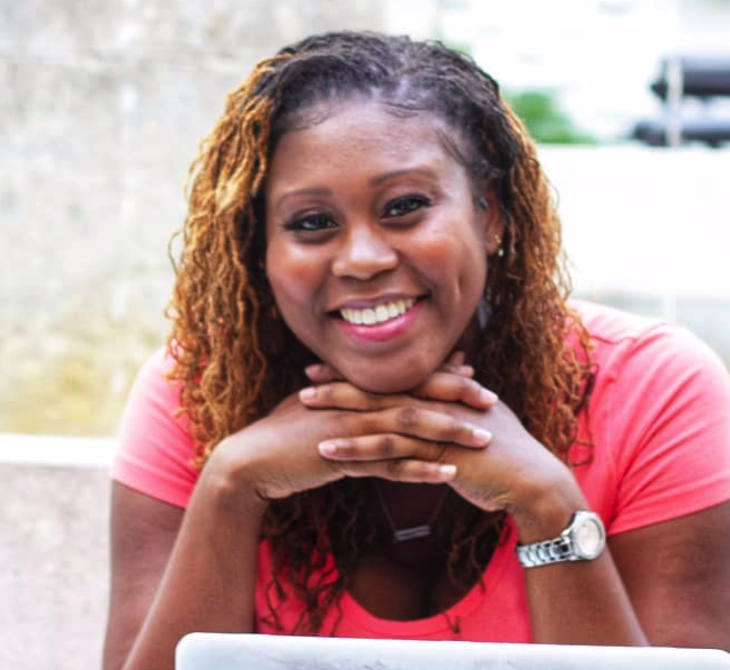 " I've had some exciting accomplishments since enrolling in The Paid Pitch. I am currently working with 5 brands! 1 subscription box brand, 2 maternity fitness wear brands, 1 vegan skincare brand, and 1 hair satin products brand. Another big accomplishment is now have more clarity in exactly what I want to do and more confidence in believing I can actually achieve it. I'm very happy with what I learned so far in The Paid Pitch".
-Nicole Vasco, @nicolekvasco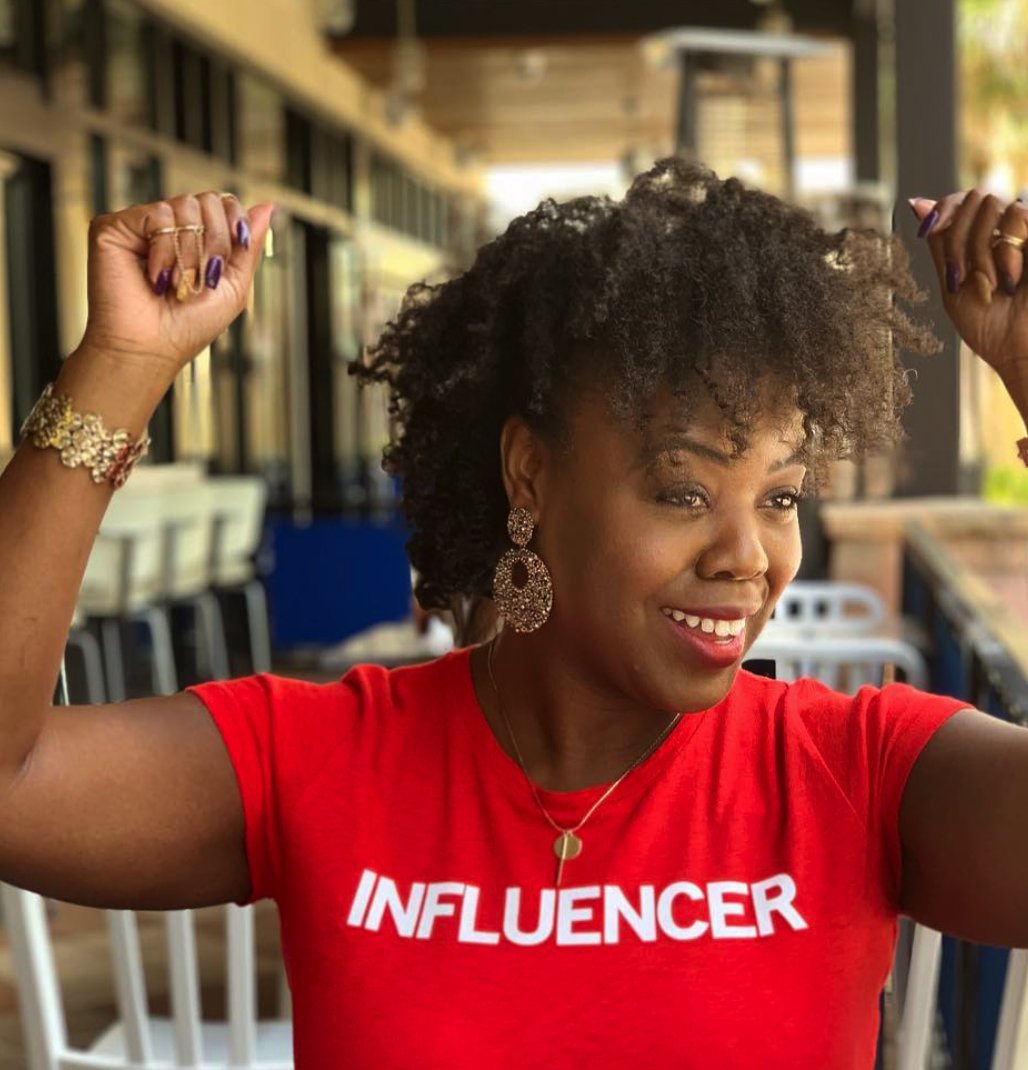 "Since becoming a member I've learned how to research relevant topics for my audience to answer the hard questions they are looking for. I've taken EVERYTHING Jenell says and I've put it into practice. This course has helped me overcome self doubt and procrastination. My motivation has excelled!"
-Sandra Elidor, @parentingplug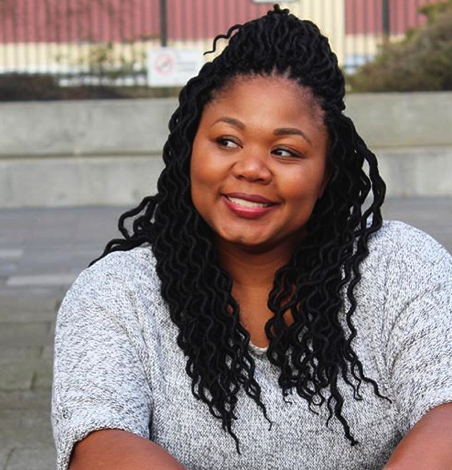 "Starting off in this blogger/entrepreneurship journey can be overwhelming, especially when you're trying to figure it out all on your own. Jenell was so thorough during the weekly webinars, and so willing to answer questions.This is a great opportunity to learn from someone who was once in our shoes! "
- Sabrina Martinez, @iwasborn2conquer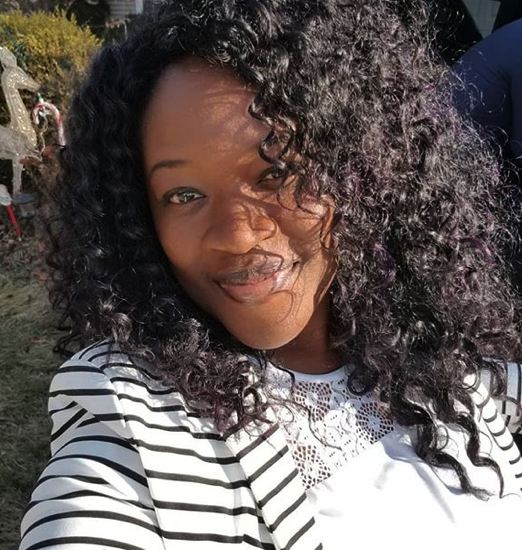 "I am thankful that I enrolled in this course. Jenell is an amazing woman and everything she does is well thought out. She is really here to help people who want to grow their businesses. I would absolutely recommend this school to anybody who is seeking to grow their following, to grow their business and to grow themselves."
-Aku-Sika Frimpong, @theafricanlegacy
Do you feel like you are invisible to brands?
... and when you do actually reach out they just offer you free products?
You know you can make a career out of blogging and leave your 9-5 job, but how?
You think your social media numbers are too small to get paid brand partnerships.
You feel like you are behind in the blogging game and want to level up.
You see it everyday, bloggers posting content on their blog and social media with #ad and #sponsored.
How are they getting brands to notice them?
How do they get paid brand deals?
How many more blog posts do I have to write before I get paid to create content?
YOU MAY HAVE THOUGHT...
How do bloggers with less followers than you get those #sponsored #ad campaigns?
If you have ever faced these frustrations and more especially when trying to land Paid Campaigns as a Blogger, Influencer or YouTuber...
Or maybe you don't even know how to begin pitching brands,
PAY CLOSE ATTENTION to the next sentence.
The power of getting Paid is in your PITCH
The Paid Pitch Is For You IF:
You're tired of being and underpaid blogger.
You're tired of not getting noticed by brands.
You're tired of spending all this time growing your following but getting nowhere.
You're just about ready to quit blogging altogether after years of building your brand.
You're ready to learn how to make blogging a paid career.
You're willing to make necessary changes to your blogging methods because the ones you have now aren't getting you anywhere.
You don't want to be a celeb. You just want to be you and get paid to share your favorite things with an audience that cares. Your goal isn't to have 1 million followers but to share a message, photo or product that will make a difference in the lives of others.

Between a few gifted items, a $20 deal here and there, you are not really hitting those financial goals you wrote in your journal a few months ago…

You wrote them but didn't believe you can do it.
What if I could help you make that a reality?
I created the The Paid Pitch to share my keys to getting paid. The Paid Pitch will give you the tools and skills you may be lacking to land paid brand deals. After taking the course you will have all the information you need to book paid gigs and sign deals.
Jenell B Stewart
This class is NOT for you if:
You are not a blogger or influencer

You do not have a brand platform

You don't take blogging seriously

You have a platform but no clear message

You're not making any content anywhere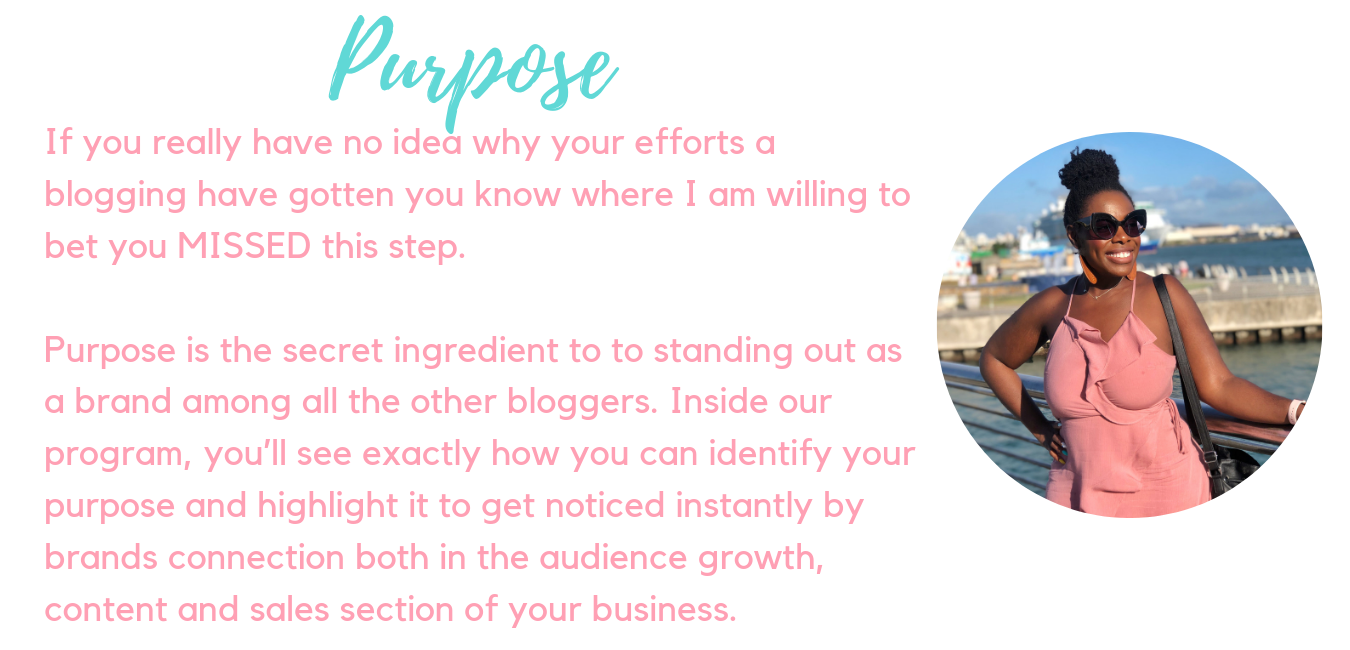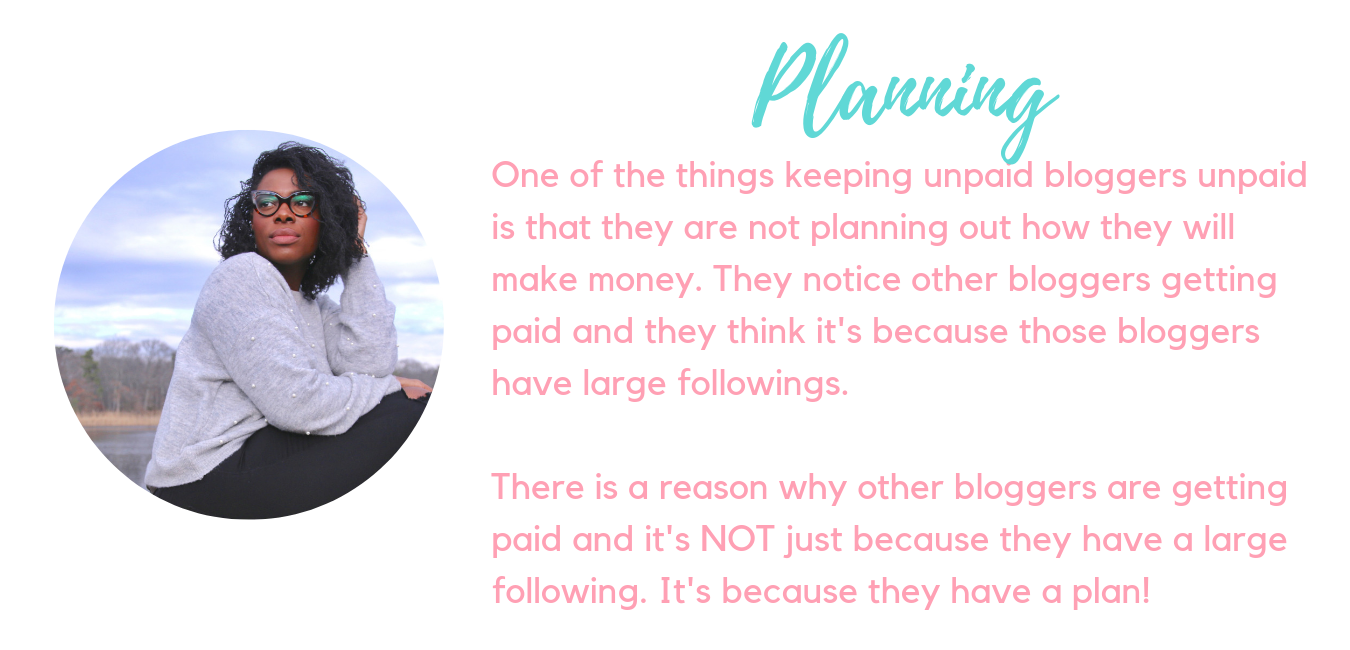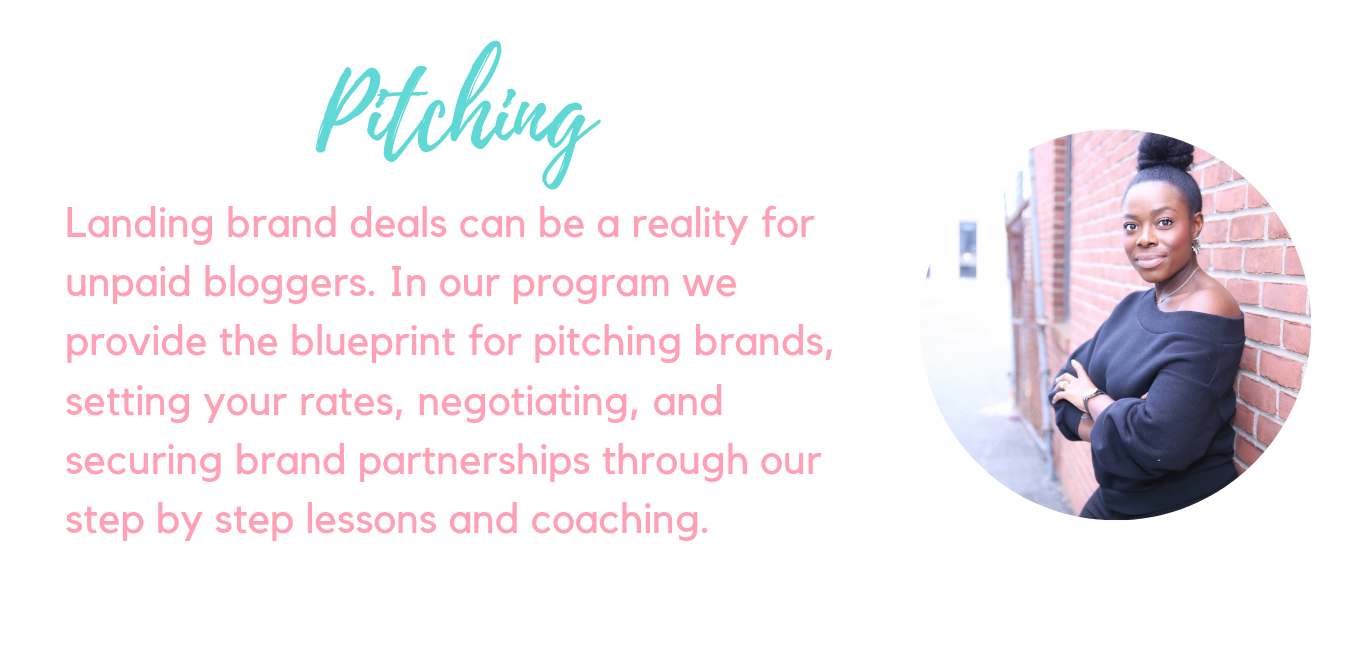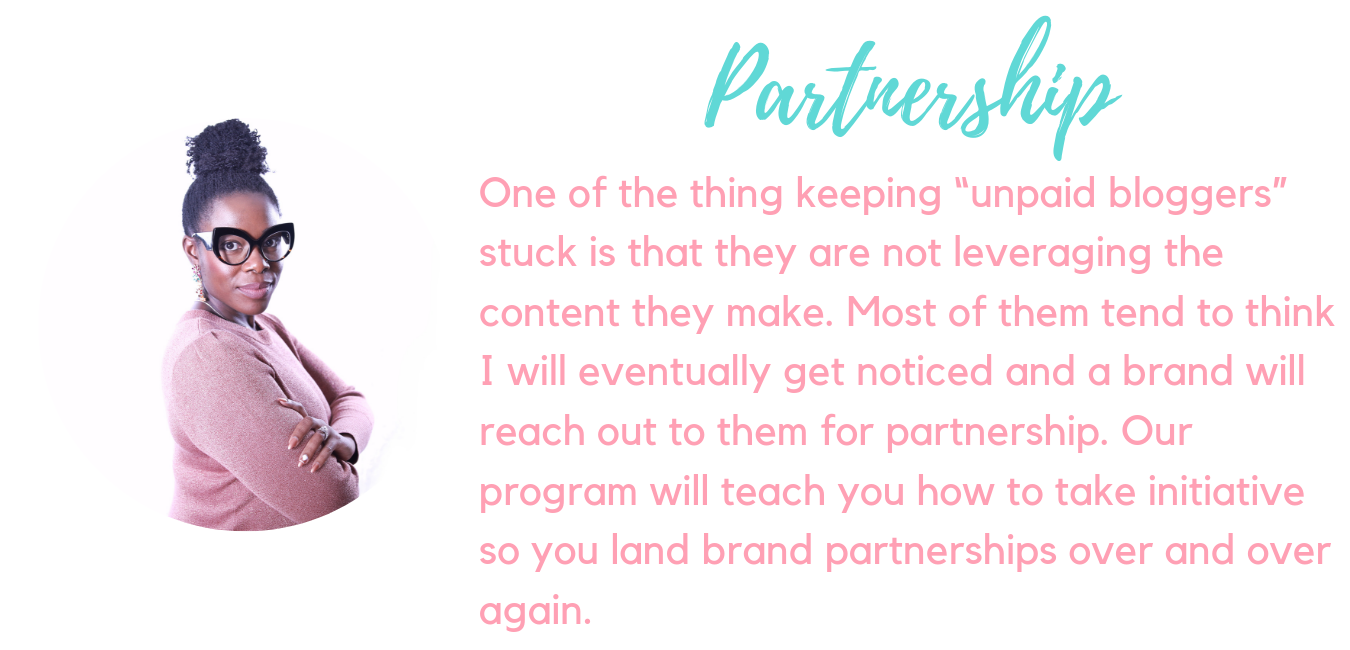 Let's Breakdown The Paid Pitch Framework and Show You How How To Get Brands To Notice, Collaborate, And Pay You As An Influencer
Each week of the program a NEW training will be unlocked to eliminate overwhelm and keep you on track...
Want a Look Inside and See What's Waiting For You?
Week 1: Get Your Mind Right
If you are flustered about the type of content you should be creating and why, you will streamline your content creation ideas in this lesson.
You will create your avatar and develop the purpose and vision of your brand.
You will learn how to identify the needs of your target audience and how to better engage with them.
You will be prepare to overcome rejection and how to get back on your feet with be discussed to prepare you for the tough days.
Week 2: Getting Noticed
If you feel discouraged at times, this lesson will keep you motivated to get out there and get noticed.
You will learn how to be your own PR team.
Together we will set weekly, monthly and weekly pitching goals.
You will identify your brand voice and your content strengths and weaknesses.
Week 3: What Brands Should You Be Pitching?
Never heard of the Low Hanging Fruit Concept? This lesson will give you an introduction to this actionable concept that yields results.
You will learn how to use Low Hanging Fruit to find the brands that want to work with you.
You will learn how to find brands that work with bloggers and the type of partnerships they offer.
Week 4: Before You Pitch Brands
Have you ever thought about what brands you want to work with? In this lesson we will deep dive into how to select brands that are a good fit for you and why they match your brand voice.
Establishing a relationship with brands is the first step to getting paid. You will learn how to develop a relationship and the tools you need to stand out.
You will create a pitching plan which will also highlight the types of content you want to create.
Have no idea what to include in a media kit? This lesson will share why a media kit is important when pitching brands and how to create one.
Week 5: Writing Your Paid Pitch
Communication is important with pitching brands. Learn how to communicate with brands so you can get top dollar for your work,
Rates don't have to be tricky. In this lesson we establish your rates and how to discuss them with brands. You won't ever shy away from talking compensation after you learn these strategies.
If you are afraid of negotiation, you will be a pro after this lesson. You will identify what offers you are willing to accept and those you are not.
Week 6: Setting Your Rates
Have you ever wondered how much to charge brands for your work? You will learn exactly what your rates should be and the numbers that work best for you.
If you think cash is the only thing a brand has to offer, this lesson will teach you about other valuable options when working with a brand.
Week 7: Influencer Marketing Agencies
If you have heard about influencer marketing agencies but don't know they work, this lesson is for you.
We will review the language and benefits of influencer marketing agencies.
You will receive a list of the best agencies to help you build relationships and pitch brands.
Week 8: Building Long Term Partnerships
Learn what it takes to become a brand's favorite and how to be remembered for future projects.
Wrap up all of your hard work by implementing everything you learned in The Paid Pitch. Listen to a few closing remarks from Jenell and start pitching to get paid!
Plus You Will Get All of These Bonuses For Free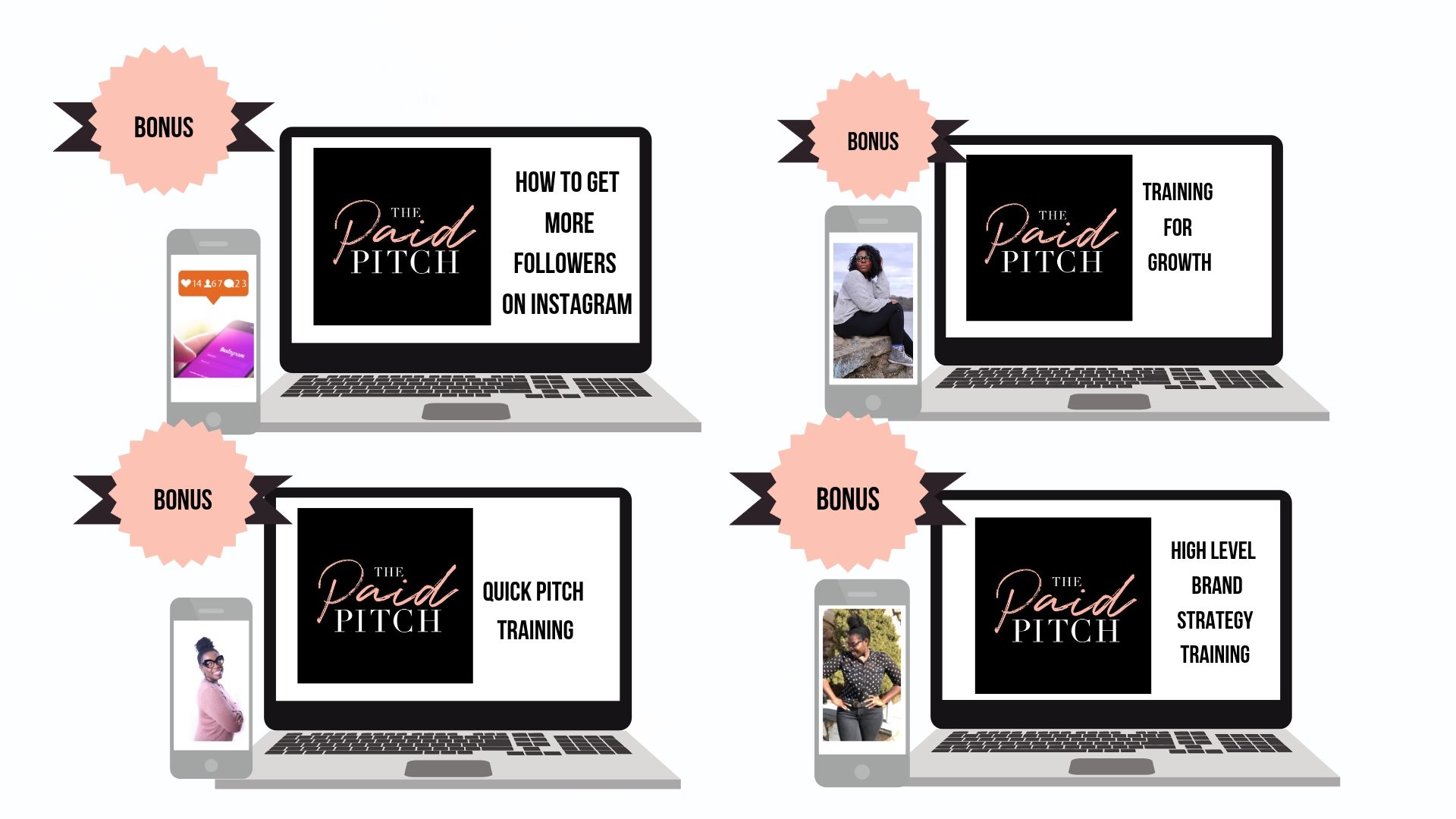 Frequently Asked Questions
Who is this course right for?
The Paid Pitch is right for bloggers, Influencers, YouTubers and anyone who wants to pitch brands to get paid.
I don't live in the US, Can I still take the course?
Yes! We have students all over the globe including Nigeria, Australia, Canada and much more. This course is written and spoken in English.
I have a cosmetic line and I want to sell more products on social media. Is The Paid Pitch for me?
Unfortunately this course does not teach you how to sell more products. It teaches bloggers, influencers and YouTubers how to effectively pitch brands to get paid.
How long will we have access to the course?
You will have access to the course materials for a lifetime.
How quickly will I have access to the materials and private community?
Once you purchase the course you will have immediate access to all course materials including the bonuses.
Will you teach me how much to charge, how to bill and how to introduce my rates in the case of gifted deals?
Yes. Yes. and Yes. We are going to talk shop. I will teach you how to bring up rates, negotiate the best rate and how to invoice brands. CHA-CHING!
I'm starting from nothing (no site, no following) is this course for me?
If you have no blog or no following, we created two bonuses especially for you. The Blogger's Blueprint and How To Get More Followers On Instagram will help you start creating content and grow your following. Both of these courses will help you set the foundation for growth.
Can't I just find tons of info for free online?
Why yes, yes you can! I'm willing to bet that you can find practically ANYTHING online. However, if you're not even aware of the information that you need and how the heck to actually apply it, then all the free info in the world won't help. There's a lot of vague, out of date information online (not to mention it can be completely overwhelming!)
It's a lot of money. Is it worth it?
Is water wet? I realize that for many, this is a HUGE investment. However, I created this course to prevent you from wasting your time AND money. Not only that, but I'm sharing EVERYTHING on The Paid Pitch, I am going to show you exactly how to do everything you would need to do in order to be successful Additionally, I've got different payment plans to make it more affordable!
Are there payment plans?
Yes, there are payment plans. You can purchase The Paid Pitch course in 1 payment of $597. I made the course affordable so everyone can purchase it and see the results.
How much time does it take to complete the course?
The course takes 8 weeks to complete. The bonuses will be unlocked immediately to make sure you have all the tools to help you through the lesson. Most of all I want you to soak in all the information, get through the webinars, apply the information to your current pitch process, complete the quizzes and review the bonus documents and templates.
What if I purchase the course but I am not happy with it?
Enrolling in The Paid Pitch is like any other college course. You are registering with the intent to learn but if you don't show up or your financial aid changes, the school doesn't give you a refund. Same principles apply here at The Digital Content Creation School. The Paid Pitch is for serious students only. All of the information about the course is available here. We have spent a large amount of time and effort designing The Paid Pitch program so you can succeed and you must invest the time to see results. Feel free to reach via email
[email protected]
if you have any other questions.
Do I Get To Meet With Jenell For 1:1 Mentorship Calls?
As of Nov 2019, this program no longer includes weekly or biweekly Mentorship Calls. All members may reach out to any member of the team to support them with any questions they have.
The Paid Pitch will teach you how to get paid. You'll have guidance every step of the way!
This isn't just another online course.

It's me taking you by the hand and becoming your personal cheerleader!
It's me teaching you everything I know.
It's me showing you how to do it.
It's digital content creation from the front seat.
It's lifetime access!
Refund Policy, Earnings Disclaimer and Legal:
Due to the immediate, direct access to The Paid Pitch course materials, videos and assets, we do not offer refunds of any kind for The Paid Pitch. We are very firm on our refund policy.
Please read the course details and information provided about The Paid Pitch and description so you understand exactly what is in the course and what you will learn.
Enrolling in The Paid Pitch is like any other college course. You are registering with the intent to learn but if you don't show up or your financial aid changes, the school doesn't give you a refund. Same principles apply with The Digital Content Creation School.
The Paid Pitch is for serious students only. All of the information about the course is available here and www.thepaidpitch.com. We have spent a large amount of time and effort into The Paid Pitch program so you can succeed and you must invest the time to see results.Feel free to reach via email [email protected] if you have any questions.
WHEN YOU PURCHASE ANY PAID CONTENT:

When you receive any of Jenell's course content, including, but not limited to, courses, course materials, videos, audio, quizzes, lectures, webinars, workshops, products, workbooks, ebooks etc. you acknowledge that:
You will not copy, duplicate or steal her Website or Course Content. You understand that doing anything with her Website or its Content that is contrary to these terms and conditions and the limited license she is providing to you herein is considered theft, and she reserves her right to prosecute theft to the full extent of the law. (Just don't do it!)
You are allowed on occasion to download and/or print one copy of individual pages of the Website or Course's Content for your personal, non-commercial use. However, you must give Jenell full attribution and credit by name, keep intact all copyright, trademark and other proprietary notices and, if used electronically, you must include the link back to the specific Website page from which the Content was originally obtained.
You may not in any way at any time use, copy, adapt, imply or represent that Jenell's Website or her Course's Content is yours or created by you. By downloading, printing or otherwise using her Website or her Course Content for your personal use you in no way assume any ownership rights of the Content – it is still her intellectual property.
You must receive Jenell's written permission before using any of her Website's Content or her Course's Content for your own business use or before sharing it with other people. This means that you may not modify, copy, reproduce, republish, upload, post, transmit, translate, sell, market, create derivative works, exploit, or distribute in any manner or medium (including by email, website, link or any other electronic means) any Website Content or Course Content because that is considered stealing her work (and again, would make her very, very sad.)
Jenell is granting you a limited license to enjoy her School, Courses, Classes, Webinars and it's Content (and all of her Paid Content) for your own personal use, not for your own business/commercial use or in any way that earns you money, unless she gives you written permission that you are actually allowed to do so.
Failure to abide by the above terms and conditions may result in you being, for lack of a better word, kicked out of her courses and programs.
When you enroll in The Paid Pitch, you're acknowledging that you have received and agreed to these terms.
Your Instructor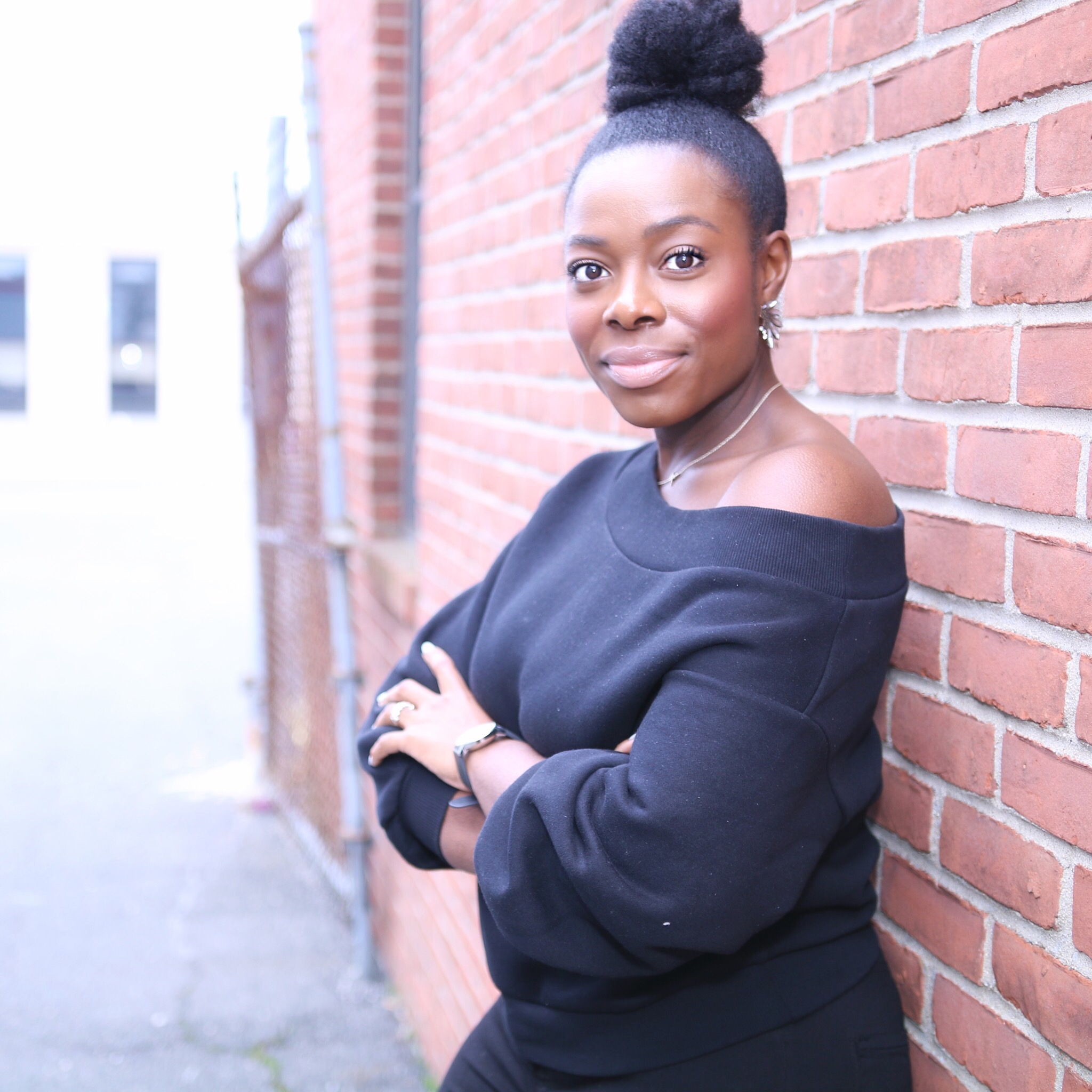 Hi Creatives! I'm Jenell B Stewart a successful digital content creator. I founded my first blog 9 years ago talking about hair and beauty. This website now gets over 1 million page views monthly and has won several awards. My YouTube channel has over 500 videos and 15 Million views. Since starting in 2010, I now have a whole slew of blogs, youtube channels, a podcasts and over 15 social pages with a reach of almost 2 Million!
My keen sense of marketing mixed with my impressive social engagement has risen me to the top as a leading lifestyle content creator working with large corporate companies such as Wells Fargo, Progressive, Amazon, BJ's Wholesale, Samsung, Bounty, Duracell, Clorox, JC Penney, and many more. Her sets her apart in the digital media space.